GUS G. estrena el vídeo oficial del nuevo sencillo "Enigma Of Life"
El guitarrista y fundador de Firewind, GUS G., ha lanzado un vídeo para su nuevo sencillo, "Enigma Of Life", incluido en su nuevo álbum en solitario, "Quantum Leap", que se lanzará el 8 de octubre a través de AFM Records. Mira el vídeo a continuación y reserva el álbum aquí.
Ya no es un secreto que GUS G. juega en la liga superior del mundo de los virtuosos de la guitarra. No solo ha tocado en los escenarios más grandes del mundo en su tiempo con Ozzy Osbourne, sino que también fue capaz de ganarse un lugar firme y una base de seguidores leales en los últimos años con su propia banda Firewind y su proyecto en solitario.
En su nuevo álbum, "Quantum Leap", GUS G. continúa su camino recto e inspirador, esta vez enfocándose solo en su excelente oficio. Por esta razón, el nuevo álbum es un álbum instrumental, pero tan completo en sí mismo que puede hacer que muchas personas se pongan verdes de envidia. GUS G. ha vuelto a confiar en su colega Dennis Ward para la producción, pero ha realizado la mezcla y masterización completamente en sus propios términos. Las pistas de hard metal se alinean con riffs melódicos y hacen que este álbum parezca un trabajo completo.
"Quantum Leap" es un homenaje a sí mismo, a un gran guitarrista y artista instrumental.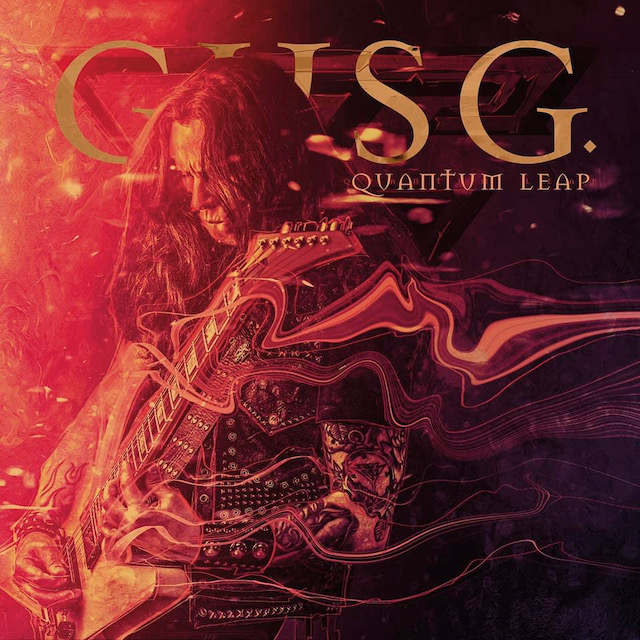 Tracklisting:
"Into The Unknown"
"Exosphere"
"Quantum Leap"
"Chronesthesia"
"Enigma Of Life"
"Judgement Day"
"Fierce"
"Demon Stomp"
"Night Driver"
"Not Forgotten"
"Force Majeure" (feat. Vinnie Moore)