BUTCHER BABIES lanza el nuevo single "It's Killin' Time Baby" feat. Craig Mabbitt de ESCAPE THE FATE; Inspirado en Lobo de DC Comics
El escuadrón de heavy metal, BUTCHER BABIES, está listo para animar el ambiente con su nueva pista, "It's Killin' Time, Baby", con el vocalista invitado Craig Mabbitt (Escape The Fate).
"De principio a fin, 'killin' time' es un implacable derretimiento de rostros infundido de groove que está garantizado para darte una explosión", comparte el guitarrista Henry Flury.
El sencillo, lanzado hoy, se inspiró en el personaje de DC Comics, Lobo, un cazarrecompensas de heavy metal. Fue grabado por Matt Good (From First To Last) y se incluirá en su próximo EP autoeditado junto con los sencillos recientemente lanzados "Last Dance", "Yorktown", "Sleeping With The Enemy" y "Bottom of a Bottle (ft . Andy James)".
Escuche la transmisión "It's Killin' Time, Baby" en todas las plataformas digitales aquí y a continuación.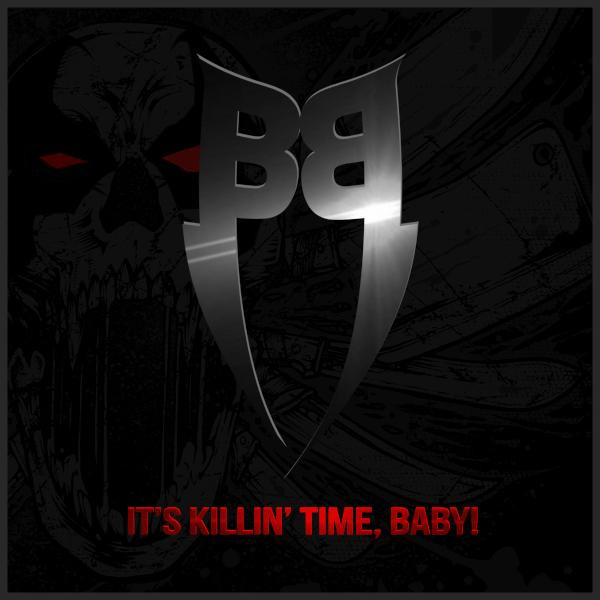 "No puedo pensar en una canción mejor para lanzar el día antes de que salgamos a la carretera en nuestra primera gira en más de dos años", exclama la co-vocalista Carla Harvey. "Está matando el tiempo, bebé… ¡¡en más de un sentido!! Como aficionado de toda la vida a los cómics, fue muy divertido escribir una canción basada en uno de mis personajes favoritos, el mismísimo Lobo, el vaquero espacial de caza de recompensas. Cuando Heidi y yo estábamos escribiendo la letra pensamos, ¿realmente estamos escribiendo una canción sobre un Bastitch en un Spaz Frag? Demonios, sí, porque al igual que Lobo, nos gusta pasarlo bien. ¡También fue una experiencia nueva y genial para nosotros incluir a otro cantante en la mezcla para este! Los gritos de Craig Mabbit añaden otro nivel a este banger … ¡disfrútalo!".
"¡HOLY FRAGG, SPACE HOG!", grita la co-vocalista Heidi Shepherd. "Estamos muy contentos de traerte nuestro último éxito, '¡Es tiempo de matar, bebé!', Inspirado en el propio hombre principal, Lobo. Este cazarrecompensas, motociclista, tiene una forma de robar hasta el más negro de los corazones. ¡Entre romper piernas y romper corazones, Lobo encarna la actitud del Heavy Metal que todos necesitamos en 2021! ¡Tuvimos mucha suerte de que nuestro amigo, el talentoso Craig Mabbitt de Escape The Fate y Dead Rabbits, se uniera a nosotros en esta jam! Nuestro increíble productor, Matt Good, dio vida a este sueño de temática cómica y NO PODEMOS esperar a que lo escuches y luego lo rockees EN VIVO en el pozo".
Mabbitt comentó:
"¡Gracias a los BUTCHER BABIES por incluirme en esta increíble pista y por presentarme a Lobo!".