GATHERING OF KINGS lanza el vídeo «Highway To Paradise»
La banda sueca de hard rock melódico AOR, GATHERING OF KINGS, ha lanzado un vídeo para «Highway To Paradise«, una pista de su álbum de 2020, Discovery (RN Records). Míralo a continuación:
El álbum fue producido por Thomas «Plec» Johansson en The Panic Room, Skövde, con Ron Dahlgren, Nina Dahlgren y Victor Olsson como productores ejecutivos. La batería fue grabada en el Nordic Sound Lab por Thomas «Plec» Johansson, Bengan Andersson y Victor Olsson. La portada fue creada por el artista alemán Markus Vesper.
GATHERING OF KINGS está creado y supervisado por Ron Dahlgren y Nina Dahlgren, reuniendo a los mejores músicos de la escena actual del hard rock en Suecia. La idea era crear un proyecto / banda AOR / Melodic Hard Rock como Phenomena de Tom Galley o incluso Avantasia de Tobias Sammet, con múltiples vocalistas e instrumentistas. Victor Olsson es el compositor principal, con Alexander Frisborg co-escribiendo la letra.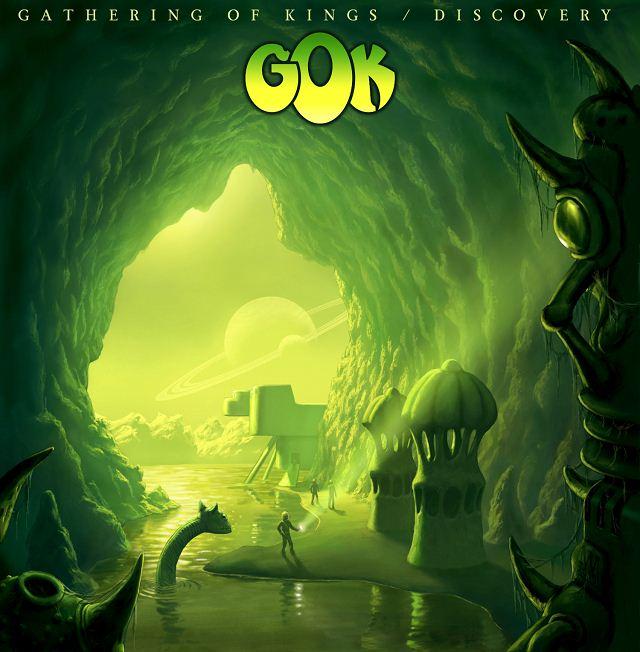 Tracklisting:
"Starsleeper"
"Riders Of The Light"
"Heaven On The Run"
"December"
"Highway To Paradise"
"The One That Got Away"
"Lorelei"
"Moonlight"
"Revelation"
"Kiss From Above"
"From A Whisper To A Scream"
"Final Hour"
Músicos:
Rick Altzi – voz principal (3, 12), coros (3, 9, 11, 12)
Jonny Lindkvist – voz principal (4, 8)
Apollo Papathanasio – voz principal (2, 9), coros (2, 5, 8, 9)
Tobias Jansson – voz principal (6, 7, 11), coros (2, 3, 6, 7, 11)
Alexander Frisborg – voz principal (5, 10), coros (2, 3, 5, 6, 8, 10, 11, 12)
Victor Olsson – guitarras (2-12), bajo (2, 4-7,9-12), teclados (1-12), coros (2-12)
Efraim Larsson – batería (2-8)
Jonas Källsbäck – batería (9-12)
Apariciones especiales:
Nalle Påhlsson – bajo (3, 8)
Joel Selsfors – solo de teclado (12)
Erik Gafvelin Wiss – solo de teclado (7)
Henrik Sethsson – coros (10)
Theresia Svensson – coros (6, 7, 10)
Ron Dahlgren – coros (10)
Mathias Kihlberg – flauta (9)