El supergrupo 3RD SECRET, con miembros de SOUNDGARDEN, NIRVANA y PEARL JAM, lanza un álbum autotitulado; audio disponible
3RD SECRET, el supergrupo formado por el guitarrista Kim Thayil (Soundgarden), el bajista Krist Novoselic (Nirvana), el baterista Matt Cameron (Soundgarden, Pearl Jam), el guitarrista Bubba Dupree (Void) y las vocalistas Jennifer Johnson y Jillian Raye, ha lanzado su álbum debut autotitulado.
El álbum, actualmente limitado a los servicios de streaming en línea, fue grabado y mezclado principalmente por el famoso productor de la era grunge, Jack Endino.
Novoselic insinuó la existencia de 3RD SECRET en febrero, escribiendo en un tuit ya borrado:
"Estoy muy ocupado tratando de terminar un disco. En medio de algunos problemas – buscando un lanzamiento a mediados de marzo. Pero es un secreto, ¡así que no se lo digas a nadie!".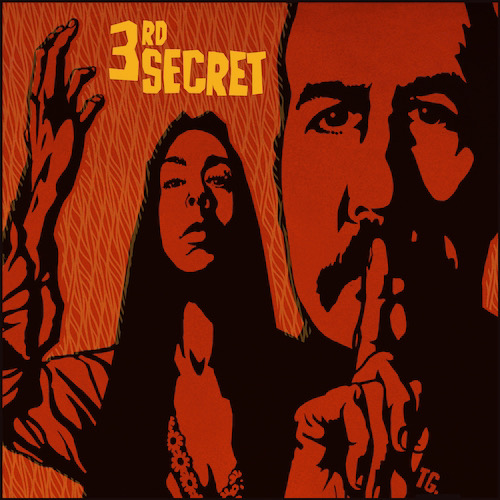 Tracklisting:
"Rhythm Of The Ride"
"I Choose Me"
"Last Day Of August"
"Winter Solstice"
"Lies Fade Away"
"Live Without You"
"Right Stuff"
"Dead Sea"
"Diamond In The Cold"
"Somewhere In Time"
"The Yellow Dress"
3RD SECRET actuó recientemente en secreto en el Museo de la Cultura Pop de Seattle. Una foto de la actuación está disponible en el sitio web de la banda.
3RD SECRET marca la primera colaboración de Cameron y Thayil en un álbum completo tras la muerte en 2017 del cantante de SOUNDGARDEN, Chris Cornell.
Thayil expresó recientemente su esperanza de volver a formar equipo con sus antiguos compañeros de banda en un nuevo proyecto.
"Creo que los tres tenemos interés en hacer cosas nuevas", dijo sobre Cameron y el bajista de SOUNDGARDEN Ben Shepherd. "Ciertamente nos gusta trabajar juntos".
(Arte de la portada – Tim Gabor / Fotografía del grupo – Mike Hipple)