DEVIN TOWNSEND estrenará el show completo como cabeza de cartel del Bloodstock Open Air 2021 en YouTube el 3 de diciembre
El show principal completo Bloodstock Open Air 2021 de DEVIN TOWNSEND se estrenará en el canal de YouTube Bloodstock aquí a las 7:00 pm el 3 de diciembre. Estén atentos a las actualizaciones.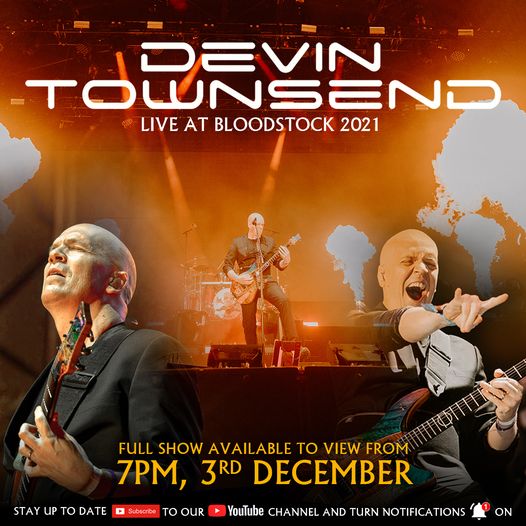 TOWNSEND actuó como cabeza de cartel del viernes (13 de agosto) en la edición 2021 de Bloodstock Open Air en Catton Park en Derbyshire, Reino Unido. Echa un vistazo al vídeo profesional de "Almost Again" de Strapping Young Lad del show a continuación.
TOWNSEND anunció recientemente que ha sido invitado por Dream Theater a unirse a ellos en su próxima gira europea Top Of The World Tour como su invitado muy especial.
TOWNSEND comenta:
"Hola a todos, aquí DEVIN. Por absurdo que pueda parecer hoy en día, me complace (con cautela) anunciar una gira con Dream Theater. En los últimos años, me he encontrado en la compañía de esos gatos, y creo que son buenas personas y, por supuesto, una banda monstruosa. Espero tocar cosas de los múltiples lanzamientos nuevos que se avecinan, así como de todo mi catálogo. Es una gira que seguramente producen grandes momentos musicales y confusión para todos. Gracias por la oportunidad, DT. Nos vemos pronto con DT con DT.
Además, sé que muchos de ustedes han sido comprensivos y pacientes mientras reprogramamos los programas de titulares de hace más de un año. Ha sido un caos en todos los niveles, pero está comenzando a ver el amanecer como fechas propuestas. Espere un poco más y pronto tendremos información para usted.
Esto significa que la mayoría de los titulares de espectáculos europeos de Lightwork ahora se reprogramarán para una fecha posterior. Las entradas ya compradas seguirán siendo válidas. Consulte con su proveedor de boletos para conocer su política de reembolso.
Los titulares de espectáculos en Dublín, Glasgow y Londres no se ven afectados. Puede encontrar más información y enlaces de entradas aquí".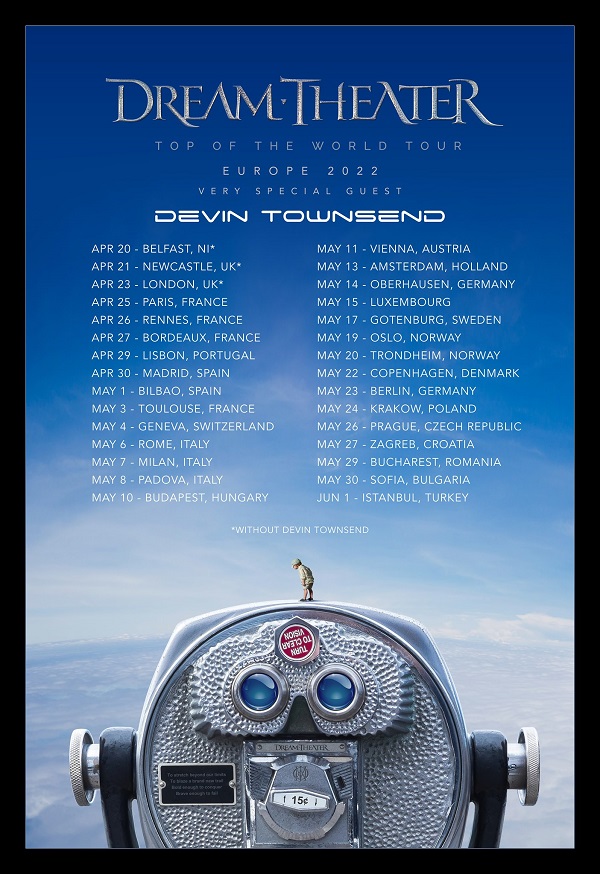 Foto de Mark Ellis (@markellisphotography)