CYNIC estrenan el vídeo oficial de "Diamond Light Body"
Season Of Mist ha lanzado el nuevo álbum de CYNIC, "Ascension Codes". Ordene el álbum aquí o aquí, y vea un vídeo de la canción, "Diamond Light Body", a continuación:
"Ascension Codes" es un trabajo de gran alcance y, al menos, una clara indicación de que han aterrizado en un lugar de maestría. El álbum, paradójicamente, actúa a la vez como un canto de cisne y un renacimiento.
Michael Berberian, presidente y fundador de Season of Mist:
"Ya he publicado cerca de mil álbumes. Ninguno ha sido más dramático, ninguno ha sido más difícil que éste. No puedo escuchar "Ascension Codes" sin la piel de gallina, un sentimiento mixto de orgullo, porque es un hito musical, pero también contiene una capa persistente de tristeza. Escucho el dolor de Paul en este disco. Puedo sentirlo, puedo tocarlo. Pero ha trascendido. 'El arte es consolar a los quebrantados por la vida', dijo Van Gogh. Aquí hay una demostración de eso".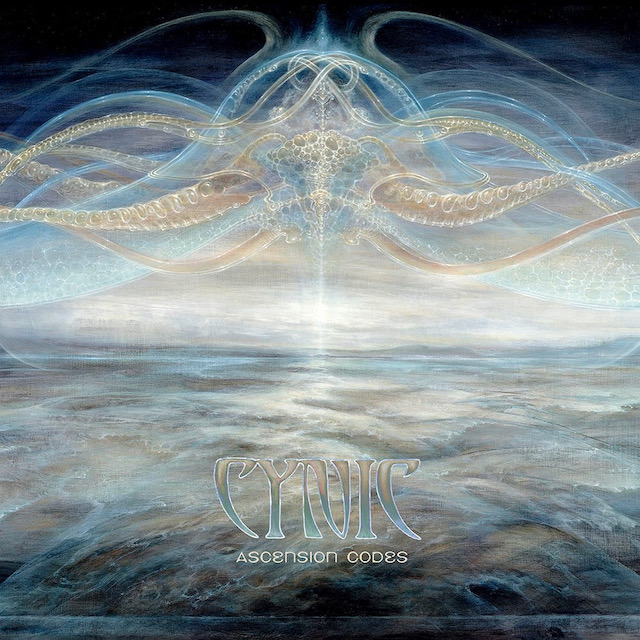 Tracklisting:
"Mu-54*"
"The Winged Ones"
"A'-va432"
"Elements And Their Inhabitants"
"Ha-144"
"Mythical Serpents"
"Sha48*"
"6th Dimensional Archetype"
"DNA Activation Template"
"Shar-216"
"Architects Of Consciousness"
"DA'z-a86.4"
"Aurora"
"DU-*61.714285"
"In A Multiverse Where Atoms Sing"
"A'jha108"
"Diamond Light Body"
"Ec-ka72"