UNDER THREAT 🇨🇴 ha publicado el vídeo "Impermanence" que da titulo a su nuevo álbum
La agrupación colombiana de death metal melódico UNDER THREAT, lanzo su sexto álbum de estudio "Impermanence" el pasado 10 de noviembre. Hoy la banda publica el vídeo oficial "Impermanence" que da titulo a su nuevo álbum.
Dirigido por Chilango Páez
Diseño de fotografía: Pedro Pablo Vega
Composición gráfica: Andrés Páez
Edición: Andrés Barajas
En este mundo solo hay una certeza irrefutable, nos vamos a morir. La condición humana es finita y eso es lo que hace la vida tan bella, dura, triste y eufórica a la vez. El tiempo corre cada día, a veces como un regalo, a veces como un castigo y mientras respiremos, no queda otra que seguir dándole a la vida porque es nuestra única oportunidad de existir. "Impermanence", el sexto álbum de UNDER THREAT es un recordatorio de eso.
Este disco es uno de los lanzamientos extremos más potentes y arriesgados del año. Esta banda bogotana enmarcada en el death metal melódico, creó una obra poética dedicada a la muerte y la vida. Estos nueve cortes fluctúan entre la luz y la sombra con sus ritmos pesados, extremos y muy elaborados, mezclados con partes melódicas épicas y muy emotivas.
El mes pasado presentó su primer sencillo "I, 'The Plague'", como adelanto de su sexta producción de estudio: "Impermanence" que se lanzo en una presentación en vivo en el bar Ace of Spades, la portada oficial, diseñada por Travis Smith (Opeth, Devin Townsend). Grabado por Nicolás Sadovnik y Yisux F. en Black Gate Recording, Mezclado y Masterizado por Oscar Nilsson en Crehate Studios (The Halo Effect, Engel) en Gotemburgo, Suecia.
El álbum "Impermanence" esta disponible para su streaming aquí.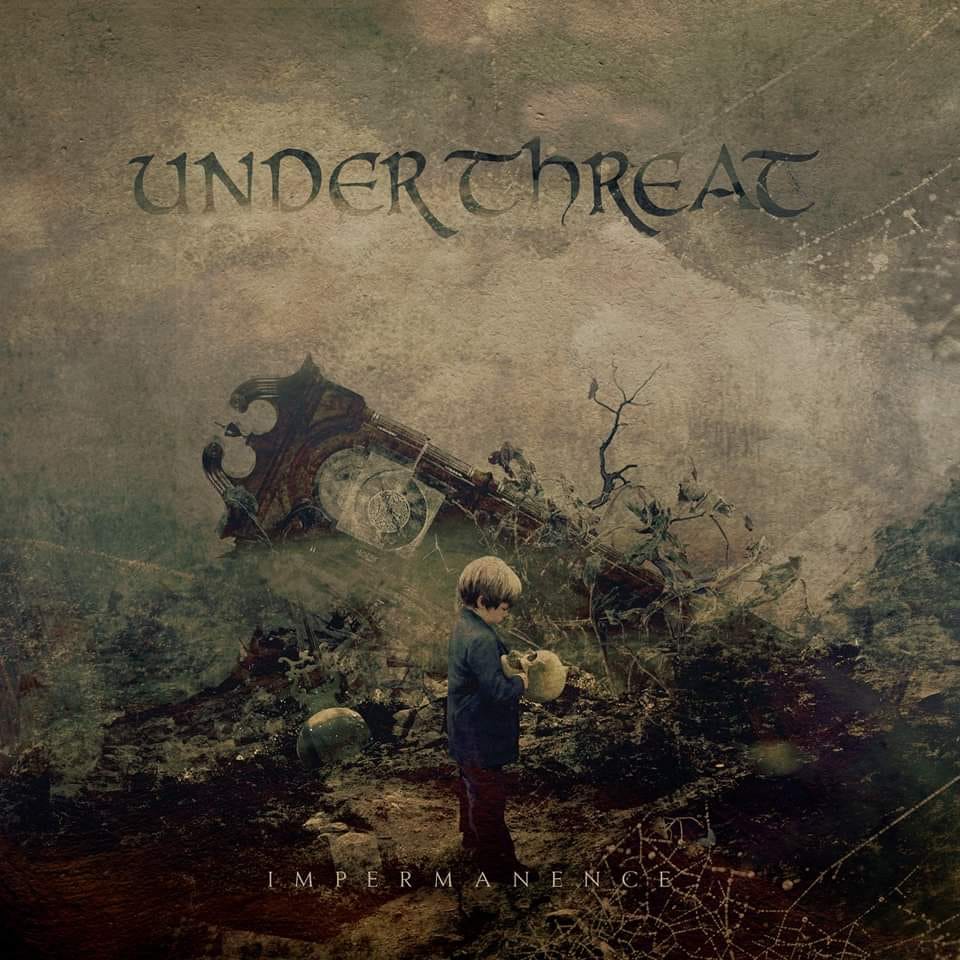 Tracklisting:
I, "The Plague"
Ephemeral
Impermanence
The Enragement Engagement
Reality Check
The Rage Against Entropy
The Lie of It All / Finitude
Juicios y condena
The Time We Have
Con 23 años de experiencia y 6 discos producidos, esta banda de metal colombiana conformada por los hermanos Bermúdez, David y Nicolás (exintegrantes de Blaze Bayley), Alejandro Rojas y Juan Burbano, son el resultado de una múltiple y libre influencia de diversos géneros dentro del metal y el rock, manifestando siempre en sus letras la urgencia por el pensamiento crítico.