TRIBULATION lanza su nuevo single y vídeo "Hamartia"; la gira europea comienza esta semana
Después de ganar un premio Grammis sueco a principios de este año por su último álbum, "Where the Gloom Becomes Sound" (2021), TRIBULATION ha vuelto con un nuevo single y vídeo independiente, "Hamartia".
"Hamartia" es la primera grabación en la que aparece el nuevo guitarrista Joseph Tholl, y fue grabada por Robert Pehrsson, mezclada por Tom Dalgety (que ya mezcló "Where the Gloom Becomes Sound"), masterizada por Magnus Lindberg y acompañada de una ilustración del guitarrista de TRIBULATION Adam Zaars.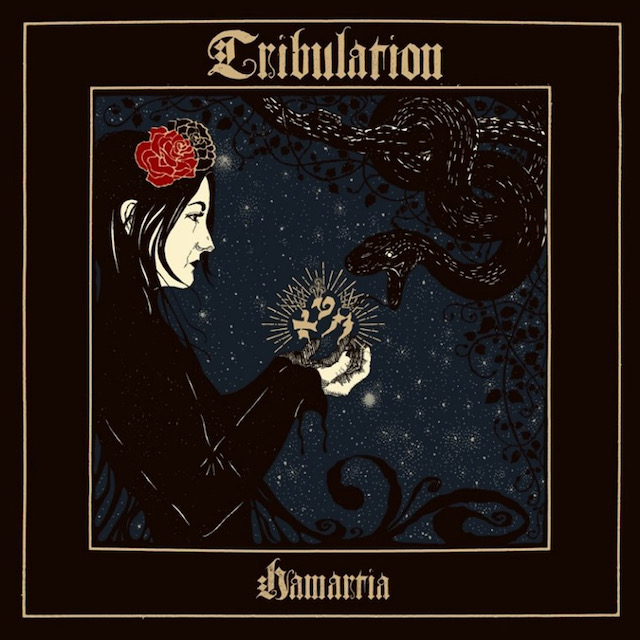 "Hamartia" ya se puede escuchar en streaming aquí; el vídeo – que fue dirigido por Johan Bååth y Astrid Bergdahl – se puede ver a continuación.
Adam Zaars, de TRIBULATION, comentó sobre "Hamartia":
"Esta es una canción sobre los muchos matices de la palabra Hamartia. Es una tragedia gótica furiosa sonoramente, y presenta a Joseph en la guitarra. Es la primera de unas cuantas. Esperamos que os guste".
Después de una exitosa serie de festivales en Europa, América del Norte y América del Sur este verano, TRIBULATION finalmente volverá a la carretera a partir de esta semana, uniéndose a Watain, Abbath y Bölzer en el Chariots of Fire European Tour 2022. Consigue las entradas aquí.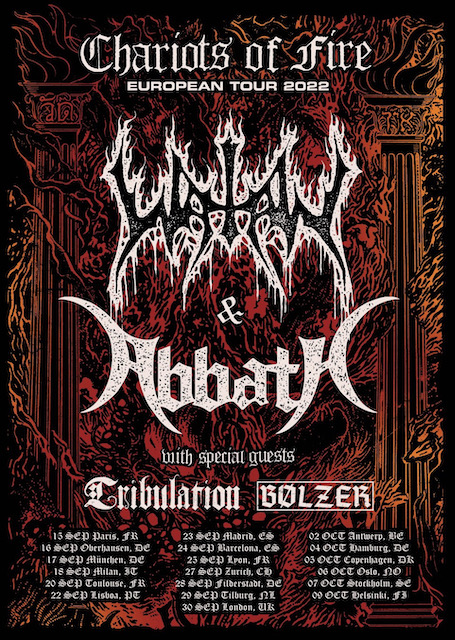 TRIBULATION es:
Johannes Andersson – voz, bajo
Adam Zaars – guitarras
Joseph Tholl – guitarras
Oscar Leander – batería
(Foto – Ester Segarra)