TOXIK lanza el single y lyric vídeo «Creating The Abyss»
Los thrashers estadounidenses, TOXIK, han lanzado su nuevo single, «Creating The Abyss«. El lyric vídeo de la canción se puede encontrar a continuación.
El guitarrista Josh Christian habla de la canción:
«Esta canción aborda el concepto de la esclavitud salarial utilizando una escena de la mina de oro Paracatu de Kinross en Brasil, una de las más grandes del mundo. La esclavitud está viva y coleando, y la llevamos en el cuello y en los dedos todos los días. Un brutal riff sincopado adornado con armonías y solos polifónicos y angulares… ¡TOXIK ataca de nuevo!».
«Dis Morta» es el tercer álbum completo de la banda, y continúa donde «Think This«, su segundo álbum, lo deja. Es un álbum ambicioso con muy poco respeto por la tradición o incluso las expectativas – es honesto y real, y el lanzamiento más pesado de TOXIK hasta ahora.
«Dis Morta» fue mezclado por Martin Furia y masterizado por Maor Appelbaum / Appelbaum Mastering. La portada del álbum fue diseñada por Alcides Burn / Burn Artworks. El álbum saldrá a la venta el 5 de agosto a través de Massacre Records.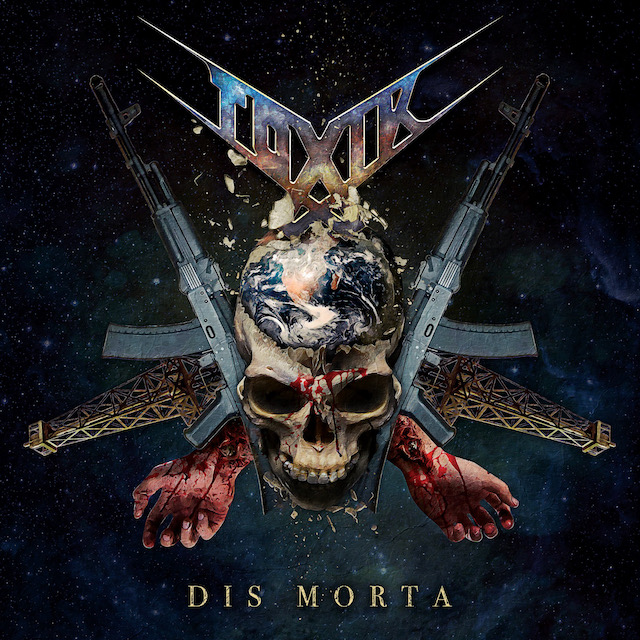 «Dis Morta» tracklisting:
«Dis Morta»
«Feeding Frenzy»
«The Radical»
«Power»
«Hyper Reality»
«Creating The Abyss»
«Straight Razor»
«Chasing Mercury»
«Devil In The Mirror»
«Judas»
(Foto – Henk Brouwer)