RHAPSODY OF FIRE estrena nueva canción del próximo álbum "Glory For Salvation"
Los reyes del power metal sinfónico, RHAPSODY OF FIRE, se están preparando para el lanzamiento de su próximo álbum de estudio, titulado "Glory For Salvation", que saldrá el 26 de noviembre de 2021 a través de AFM Records. ¡El decimotercer disco de la banda marcará la segunda parte de la apasionante trilogía de RHAPSODY OF FIRE!.
Trece pistas pesadas y poderosas te llevarán en un viaje épico a través de los reinos del metal sinfónico. Ganchos pegadizos, una orquestación sofisticada y la voz distintiva del líder Giacomo Voli hacen de "Glory For Salvation" no solo una gloriosa segunda pieza de su trilogía, que comenzó con su último álbum de 2019, "The Eighth Mountain", sino una obra maestra cautivadora y verdadera del metal. La energía de cada miembro de la banda fluye con precisión y furia, los coros de ópera se cruzan con la voz superlativa de Voli en una escalada polifónica orquestal cinematográfica hacia los picos musicales más épicos.Los solos profundamente inspiradores del guitarrista Roby De Micheli y las mágicas oquestaciones de Alex Staropoli vuelven a crear ¡Film Score Metal en su máxima expresión!
Después de los primeros sencillos lanzados anteriormente, la épica canción principal del álbum y la encantadora balada de metal "Magic Signs", hoy RHAPSODY OF FIRE han compartido otro sabroso aperitivo extraído de su próximo "Glory For Salvation". Dice Alex Staropoli sobre el nuevo single:
"Terial The Hawk" representa el mejor ejemplo de cómo me gusta mezclar elementos barrocos y celtas con la energía del heavy metal. Esta canción cuenta con la flauta de Uillean, el arpa celta, el violín, el violonchelo y, por supuesto, los magicos flautas dulces barrocos de Manuel Staropoli. ¡Espero jugarlo en vivo pronto!".
Escuche "Terial The Hawk" aquí mismo:
RHAPSODY OF FIRE pertenece a uno de los actos de metal más populares de Europa, que ha elevado el listón de su género. Son los fundadores indiscutibles del épico metal sinfónico, que combinan paisajes sonoros al estilo de Hollywood y heavy power metal. Los números cuentan su propia historia, con una enorme base de fans en todo el mundo y 2 millones de discos vendidos hasta la fecha, mientras que "The Eighth Mountain" entró en las listas de álbumes alemanas en un fenomenal # 22 – RHAPSODY OF FIRE posee su trono en la primera liga de metal. Su nuevo disco será la prueba indiscutible de ello.
"Glory For Salvation" fue mezclada y masterizada por Sebastian "Seeb" Levermann, y saldrá el 26 de noviembre de 2021 a través de AFM Records. La preventa de este álbum MUST-HAVE, uno que pertenece a todas las colecciones de discos de power metal y sinfónicos bien ordenados, está disponible en ESTE LUGAR.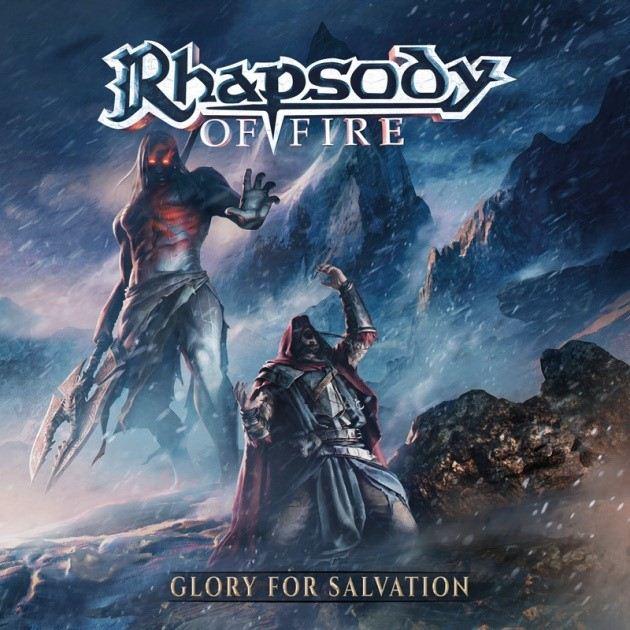 Album Tracklisting:
Son Of Vengeance
The Kingdom Of Ice
Glory For Salvation
Eternal Snow
Terial The Hawk
Maid Of The Secret Sand
Abyss Of Pain II
Infinitae Gloriae
Magic Signs
I'll Be Your Hero
Chains Of Destiny
Un'Ode Per L'Eroe (Bonus Track)
La Esencia De Un Rey (Bonus Track)
RHAPSODY OF FIRE es:
Giacomo Voli (voz)
Alex Staropoli (teclados)
Roby De Micheli (guitarras)
Alessandro Sala (bajo)
Paolo Marchesich (batería)