PYRAMAZE estrenan el vídeo «Alliance» feat. MELISSA BONNY vocalista de AD INFINITUM
La banda danesa/estadounidense PYRAMAZE publicará su nuevo álbum, «Bloodlines«, el 23 de junio a través de AFM Records. Reserva el álbum aquí y mira el vídeo del nuevo single, «Alliance«, con Melissa Bonny (Ad Infinitum, The Dark Side Of The Moon) como vocalista invitada.
La banda comenta:
«'Alliance' es la primera colaboración de PYRAMAZE con la siempre talentosa Melissa Bonny (Ad Infinitum, The Dark Side Of The Moon, Kamelot) y es la primera balada verdadera de la banda desde 'The Tides That Won't Change' del álbum 'Contingent'. Nos sentimos muy honrados y humildes de que Melissa nos haya prestado su increíble talento para esta épica colaboración».
PYRAMAZE son un fenómeno excepcional en la escena internacional de la música heavy: Su sonido aporta numerosas marcas tradicionales del metal melódico y progresivo, pero adquiere un valor de reconocimiento inmensamente alto por su sensibilidad única para las grandes melodías. La banda es conocida por su finura técnica y sus arreglos únicos, a menudo melódicos y atmosféricos, y que con frecuencia incluyen complejos riffs y solos de guitarra apoyados por sonidos sintéticos.
«Bloodlines» fue grabado, mezclado y masterizado por el guitarrista de PYRAMAZE y reconocido productor, Jacob Hansen.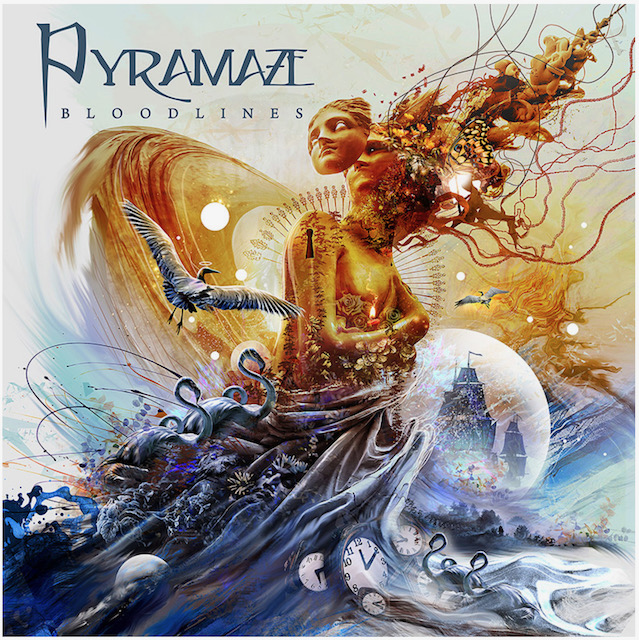 Tracklisting:
«Bloodlines»
«Taking What's Mine»
«Fortress»
«Broken Arrow»
«Even If You're Gone»
«Alliance»
«The Midnight Sun»
«Stop The Bleeding»
«The Mystery»
«Wolves OF The Sea»