PINK FLOYD lanza el vídeo "Coming Back To Life" de la próxima edición restaurada y reeditada de "P•U•L•S•E•"
Warner Music para Europa y Sony Music para fuera de Europa han anunciado que "P•U•L•S•E•" Restored & Re-Edited de Pink Floyd se lanzará por primera vez en Blu-ray el 18 de febrero. Ya puedes verlo "Coming Back To Life" del próximo lanzamiento a continuación.
La película del concierto "P•U•L•S•E•" (dirigida por el estimado director David Mallet) estará disponible en cajas de lujo de 2x Blu-ray y 2x DVD, y las secuencias de vídeo han sido reeditadas por expertos por Aubrey Powell/Hipgnosis de los masters de cinta originales, especialmente para el lanzamiento de "The Later Years" en 2019. El diseño de la portada, creado originalmente por Storm Thorgerson y Peter Curzon para el lanzamiento en DVD de 2006, también se ha actualizado con fotografías de Aubrey Powell/Hipgnosis y Rupert Truman/StormStudios. El diseño del empaque está diseñado por Peter Curzon de StormStudios, bajo la dirección de Aubrey Powell/Hignosis.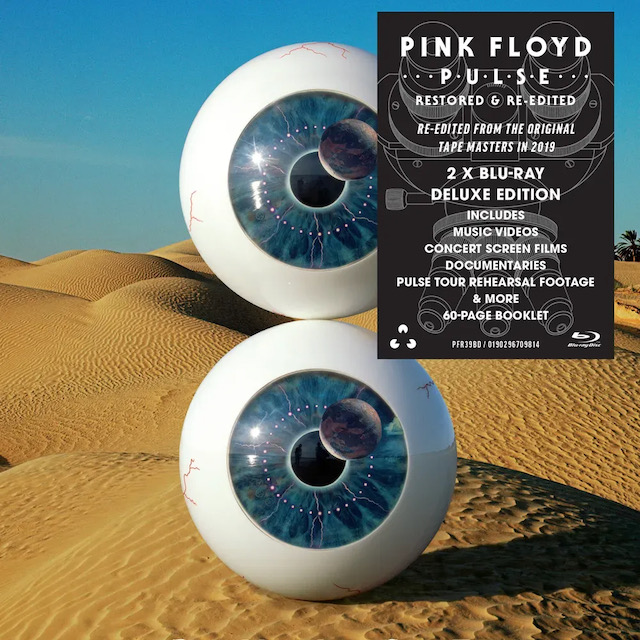 Este lanzamiento también ve la reintroducción de la icónica luz pulsante según el lanzamiento del CD original de 1995, esta vez operado por dos baterías AA reemplazables. Los paquetes de lujo incluyen vídeos, películas de pantalla de conciertos, documentales, material de ensayo de Pulse Tour y más, junto con un folleto de 60 páginas.
"P•U•L•S•E•", lanzado originalmente como álbum en 1995, se grabó en la etapa europea de la gira de "Division Bell" y los paquetes de DVD y Blu-ray incluyen la presentación en vivo completa de "The Dark Side Of The Moon" – la única grabación filmada en vivo completa de este álbum seminal. El concierto, filmado el 20 de octubre de 1994 en Earls Court en Londres, vio a PINK FLOYD tocar algunas de sus canciones clásicas, así como lo más destacado del álbum recientemente lanzado "The Division Bell". Las pistas destacadas incluyen "High Hopes", "Keep Talking", "Sorrow", "Wish You Were Here", "Comfortably Numb" y "The Great Gig In The Sky".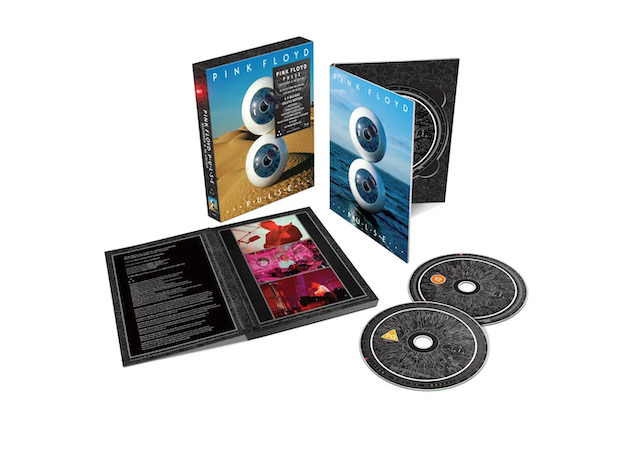 Nick Mason reflexiona sobre el lanzamiento del CD original y la luz LED pulsante:
"Esencialmente, es un dispositivo que pensamos que era entretenido. Es una idea de Storm Thorgerson que se relaciona con 'The Dark Side Of The Moon' y el pulso, y es un álbum en vivo. entonces la caja está 'viva'. Después de eso, en términos de significados seriamente profundos, uno podría estar luchando un poco".
Puedes reservar "P•U•L•S•E•" restaurado y reeditado aquí.