IRON MAIDEN lanza un nuevo visualizador para "Total Eclipse"
BMG ha lanzado un álbum conmemorativo de triple vinilo negro en honor al 40º aniversario del seminal tercer álbum de IRON MAIDEN, "The Number Of The Beast", que también fue el primero en contar con Bruce Dickinson como vocalista y que se convirtió en el disco que catapultó a la banda al estrellato internacional. Encuentra un nuevo visualizador para el tema, "Total Eclipse", a continuación.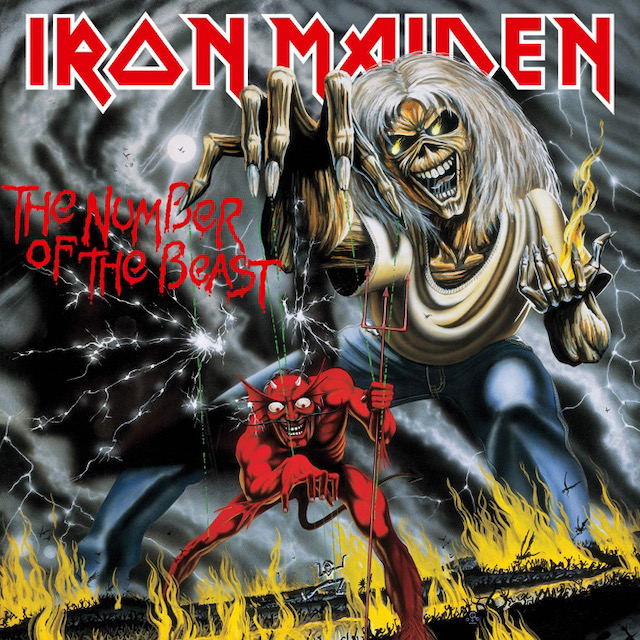 En el nuevo paquete de vinilos se incluye "Beast Over Hammersmith" -disponible ahora oficialmente por primera vez en vinilo- con el concierto en directo de marzo de 1982 en el ya legendario Hammersmith Odeon de Londres de la gira mundial "Beast On The Road". Grabado sólo unos días antes de la publicación del álbum "The Number Of The Beast", es sorprendente pensar que estas canciones, ahora clásicas, eran todavía nuevas, desconocidas y escuchadas en directo por los fans por primera vez. Una verdadera pieza de la historia en ciernes.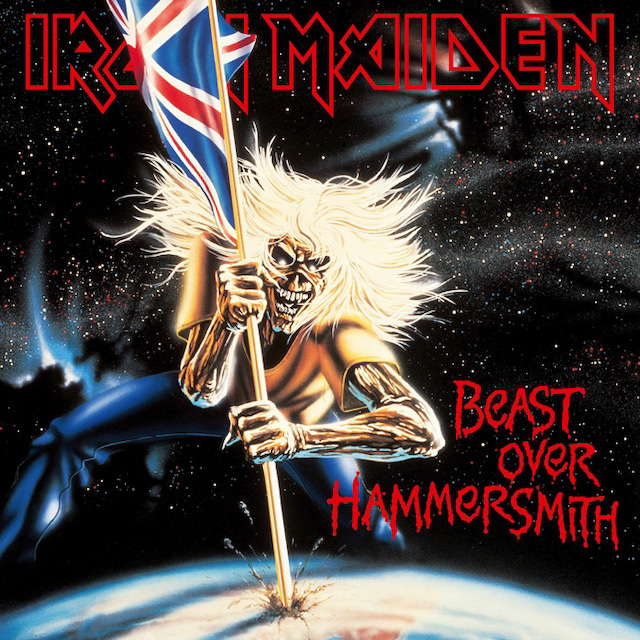 El paquete incluye notas exclusivas escritas por el fundador y bajista de Maiden, Steve Harris, así como ilustraciones restauradas y ampliadas tomadas del formato de CD de "Beast Over Hammersmith", que anteriormente sólo estaban disponibles en la edición limitada de la caja "Eddie's Archive", publicada originalmente en 2002.
Steve Harris comenta:
"En esta edición en vinilo tenemos la oportunidad de poner 'Total Eclipse' en el lugar que le corresponde en el álbum por primera vez. La razón por la que no se incluyó en primer lugar fue que todo fue una locura cuando estábamos terminando el disco y teníamos que sacar el single 'Run to the Hills' antes de la gira y básicamente teníamos que elegir una cara B y estaba entre 'Gangland' y 'Total Eclipse' y simplemente elegimos la equivocada, ¡realmente! Creo que 'Total Eclipse' es una canción más fuerte y el álbum habría sido más fuerte si hubiera estado ahí".
Pídelo aquí.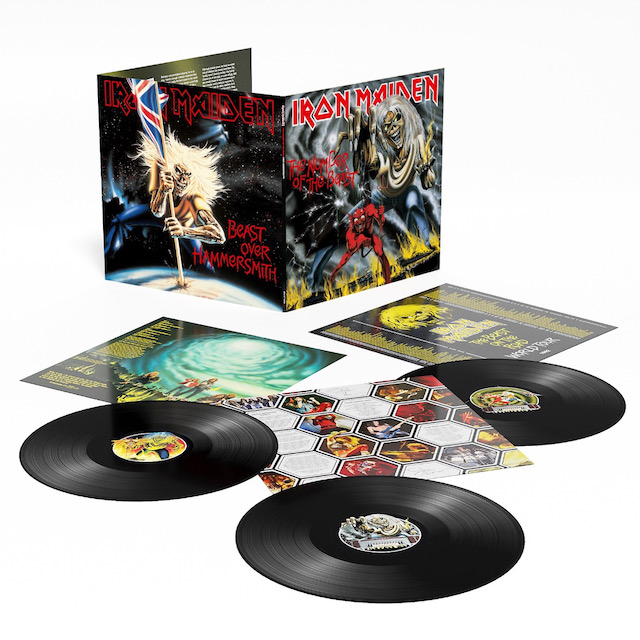 Tracklisting:
Disc 1 – The Number Of The Beast
Side 1:
"Invaders"
"Children Of The Damned"
"The Prisoner"
"22 Acacia Avenue"
Side 2:
"The Number Of The Beast"
"Run To The Hills"
"Total Eclipse"*
"Hallowed Be Thy Name"
* tracklisting alternativo a la edición original en vinilo de TNOTB. "Total Eclipse" sustituye a "Gangland"
Disc 2 – Beast Over Hammersmith
Side 3:
"Murders In The Rue Morgue"
"Wrathchild"
"Run To The Hills"
"Children of The Damned"
"The Number Of The Beast"
Side 4:
"Another Life"
"Killers"
"22 Acacia Avenue"
"Total Eclipse"
"Transylvania"
Disc 3 – Beast Over Hammersmith
Side 5:
"The Prisoner"
"Hallowed Be Thy Name"
"Phantom Of The Opera"
"Iron Maiden"
Side 6:
"Sanctuary"
"Drifter"
"Running Free"
"Prowler"