Dark Dossier: TWILIGHT 🇪🇸 Power Metal
Por: Josias
Hoy presentamos a la banda española TWILIGHT, una de las pioneras dentro del Metal con influencias Power Metal y de tintes épicos, que nacieron en el año 1995, llevando ya 27 años de iniciar esta experiencia.
El siguiente tema es tomado de su álbum "Born Undivine"
El primer período de la banda se dio en el año 1995 hasta aproximadamente 2008, tiempo en que empezaron a reducir sus actividades afectando también el hecho de que 2 de sus integrantes cambiaran de residencia siendo el baterista José Carlos Mota y el vocalista Fran da Conceiçao. Afectando el poder terminar su tercer álbum faltándoles un par de temas para completarlo.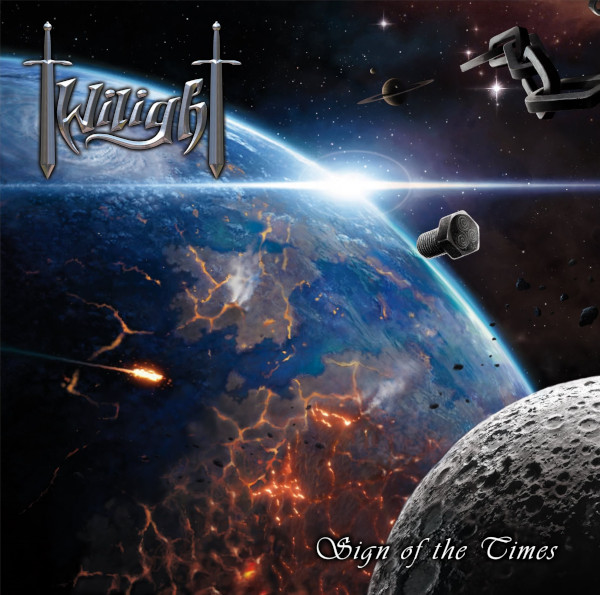 Su segundo período de vida activa de la banda se dio en el 2015, logrando una alineación completa y estable que finalmente lograron, siendo la ciudad de Málaga, su ciudad natal de la banda donde se dio una presentación para este reencuentro.
Hasta ahora nos han ofrecido 3 placas, siendo su debut en el año de 1998 con el mítico "Legend", su segundo trabajo se dio en el 2003 con "Born Undivine" y recientemente en Abril de este año editaron "Sign of the Times".
El line-up actual es:
Antonio Moreno – Bajo
Fran da Conceiçao –Voz
José Carlos Mota – Bateria
Edu Mota – Guitarra
Tema que proviene de su album "Sign of the times"
REDES SOCIALES:. FACEBOOK