ZARDONIC🇻🇪 habla de "Disobey" (Disruptor Remix By Zardonic) del próximo álbum de remezclas "Recoded" de FEAR FACTORY; vídeo
Los pioneros del metal industrial extremo, Fear Factory, publicarán su nuevo álbum, "Recoded", el 28 de octubre a través de Nuclear Blast. Al igual que el innovador golpe de "Demanufacture" y "Remanufacture", "Recoded" reimagina brillantemente las canciones del emblemático "Aggression Continuum" de 2021 con una ferocidad diversa.
La banda ha lanzado recientemente el primer single, "Disobey" (Disruptor Remix by Zardonic). ZARDONIC habla de la remezcla en este nuevo vídeo:
Mira el vídeo de "Disobey" (Disruptor Remix by Zardonic) a continuación, y transmite el tema aquí.
Dino Cazares comenta:
"Es realmente genial que después de 25 años podamos lanzar otro álbum de remezclas completo. Adaptarse o morir".
Las remezclas se erigen como una hipnótica contrapartida al décimo álbum de la banda. Producido por el cofundador, compositor y guitarrista Dino Cazares y mezclado/masterizado por Damien Rainaud (Dragonforce, Once Human), "Recoded" cuenta con nuevas interpretaciones de las canciones de "Aggression Continuum". "Recoded" cuenta con la colaboración de Rhys Fulber, Zardonic, Tyrant Of Death, Rob GEE, BLUSH_RESPONSE y Dualized. El álbum es el cuarto de Fear Factory con un artwork de Anthony Clarkson.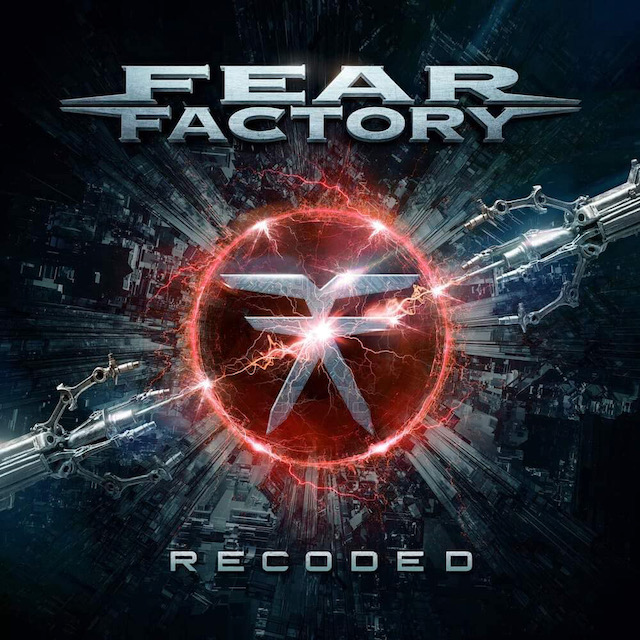 Tracklisting:
"Adapt Or Die" – Intro Narrative By Jake Stern, Sound FX By Zardonic
"Hatred Will Prevail" – Monolith Remix By Rhys Fulber
"Disobey" – Disruptor Remix By Zardonic
"I Am The Nightrider "- Fuel Injected Suicide Machine Remix By Dualized/Zardonic
"Path To Salvation" – Purity Remix By Rhys Fulber
"Worthless" – End of Line Remix By Zardonic
"Empires Fall" – Collapse Remix By Tyrant Of Death
"System Assassin" – Aggression Continuum Remix By Rhys Fulber
"Hypocrisy Of Faith" – Manufactured Hope Remix By Rob GEE
"This Is My Life" – Cognitive Dissonance Remix By Zardonic
"Recoded" – Recode Remix By Blush Response
La edición limitada en vinilo contiene dos temas extra:
"Turbo Factory" – End Of Line Remix by Turboslash
"Break Off" – Disruptor Remix by Rhys Fulber
"Recoded" estará disponible en los siguientes formatos:
CD Jewel
LP Todos los formatos de vinilo llegan el 10 de febrero de 2023.
Blue Swirl (limitado a 300 unidades)
Remolino rosa (limitado a 2.000 unidades)
Vinilo rojo transparente Rainbow Splatter (limitado a 1.500 unidades; NB: exclusivo para la UE)
Camiseta
Paquete de CD + camiseta
Pide y guarda por adelantado el álbum de remezclas aquí.