WITHERFALL estrenan vídeo "Long Time (Long Version)" versión de BOSTON
Después de ingresar a varias listas internacionales con su último álbum, "Curse Of Autumn", WITHERFALL lanzará una versión especial del ilustre "Foreplay/Long Time" de BOSTON, titulado "Long Time (Long Version)". La canción ha estado disponible como versión acústica en "Curse Of Autumn", así como como versión de banda un poco más corta en la edición japonesa del álbum.
WITHERFALL sobre la canción y el vídeo: "WITHERFALL son grandes admiradores de BOSTON. Obviamente estamos influenciados por el rico trabajo de guitarra y armonía vocal. Joseph creció en el norte del estado de Nueva York y Tom Scholz venía al taller de cortadoras de césped de su abuelo para realizar trabajos de reparación. Al interesarse en tocar la guitarra, Joseph frecuentaba Bank Place Guitars, una tienda propiedad del padre de Joe Bonamassa y Tom Scholz. Nuestra versión de 'Foreplay/Long Time' de Boston es un tributo a una de las mejores voces en la historia del rock and roll, el vocalista de Boston Brad Delp, quien en 2007 se quitó la vida trágicamente… La reelaboración de esta canción refleja las verdaderas emociones detrás de la contenido lírico. RIP".
Entradas en listas de "Curse Of Autumn":
Alemania: #20 Official Top 100 Albums
Suiza: #73 Official Top 100 Albums
Estados Unidos: Top New Artist Albums – #7, Current Rock Albums – #31, Top Current Albums – #83, Billboard Top Albums – #200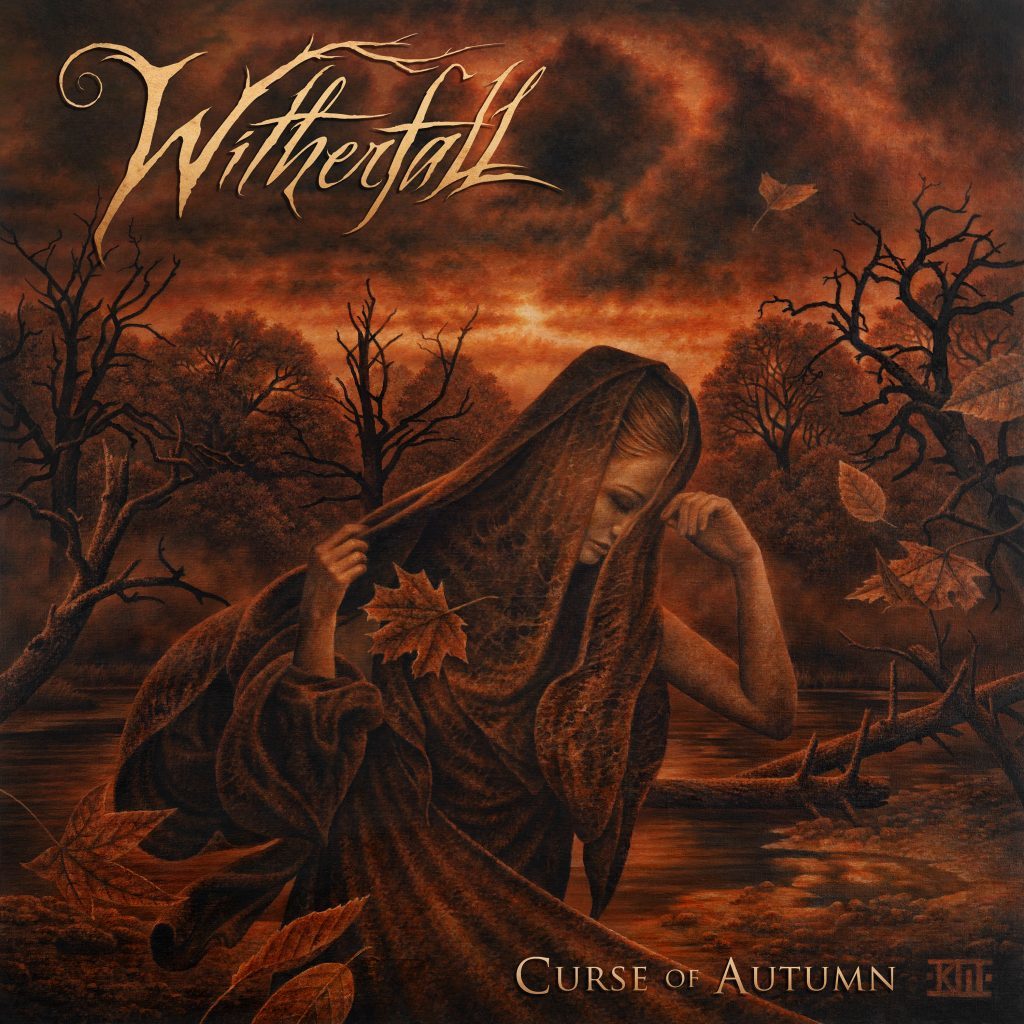 "Curse Of Autumn" tracklist:
Deliver Us Into The Arms Of Eternal Silence
The Last Scar
As I Lie Awake
Another Face
Tempest
Curse Of Autumn
The Unyielding Grip Of Each Passing Day
The Other Side Of Fear
9.The River
… And They All Blew Away
Long Time (Acoustic Version)
En octubre de 2021 WITHERFALL abrirán como invitados especiales en una gira junto a EVERGREY, "Recharging Europe Tour".