VREID lanza su película "Wild North West"
La brigada noruega Black 'n Roll VREID está lanzando su película "Wild North West" en Vimeo.
"Wild North West" es un álbum conceptual que se desarrolló junto con una película completa. Llevando su arte a un nuevo nivel, VREID escribió, filmó y grabó esta narrativa de ficción histórica con el camarógrafo Håvard Nesbø. "Wild North West" te lleva en un viaje a lo profundo de las montañas, a un lugar oscuro donde las fronteras entre la realidad y la fantasía se desvanecen y donde la muerte está a solo un paso detrás de ti. Puedes leer nuestra reseña del disco en este enlace.
Alquile o compre la película AQUÍ.
También tendrá acceso al siguiente material adicional:
Una introducción biográfica de 6 minutos narrada por el autor Dayal Patterson (Black Metal: Evolution of the Cult)
El concierto completo "En las montañas de Sognametal" filmado en vivo en las montañas de Sogndal en junio de 2020. Disponible exclusivamente aquí.
2 videos en vivo inéditos de Ulcus Molle (predecesor de VREID) de Gaupne en Noruega 1996. Para las canciones "Train of Thought" (demostración de "Yggdrasil") y "Mindgames" (EP "Roles")
El álbum fue lanzado a través de Season of Mist el 30 de abril y todavía está disponible en varios formatos AQUÍ.
VREID – Wild North West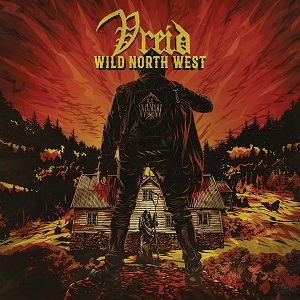 "Wild North West" tracklist:
Wild North West
Wolves at Sea
The Morning Red
Shadows of Aurora
Spikes of God
Dazed and Reduced
Into the Mountains
Shadowland