UMBILICUS feat. miembros de CANNIBAL CORPSE y DEICIDE lanzan el primer single "Hello Future"
El nuevo grupo de rock UMBILICUS ha lanzado su primer single, "Hello Future", de su álbum de debut, "Path Of 1000 Suns".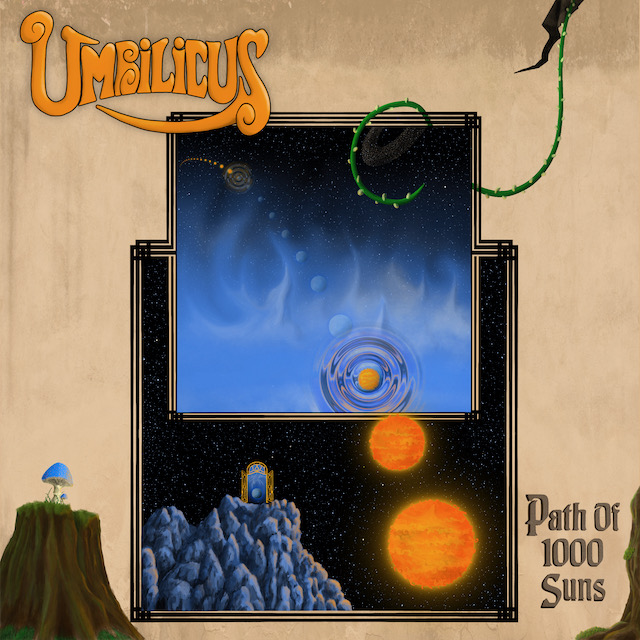 El grupo está formado por el batería y letrista de Cannibal Corpse Paul Mazurkiewicz, el guitarrista Taylor Nordberg (Deicide, Inhuman Condition), el bajista Vernon Blake (Anarchus, Napalm Death-live) y el vocalista Brian Stephenson (Fore, Old James). Aunque los miembros de la banda son activos en la comunidad del metal, el cuarteto puso su amor por el rock de los 60 y 70 en un álbum de hard rock, tomando influencias que van desde Grand Funk Railroad, Aerosmith, Lucifer's Friend, Scorpions, Led Zeppelin.
El vocalista y letrista Brian Stephenson dice:
"¡Hola futuro! Aquí estamos, ¡lo hemos conseguido! Es el momento de que el mundo escuche lo que hemos estado haciendo con nuestro tiempo y esfuerzo. No podríamos estar más entusiasmados con este primer single y con el álbum. Un rock and roll auténtico, sencillo, directo y directo para la gente. Ha sido un trabajo de amor en todos los sentidos y un verdadero viaje desde su concepción hasta su nacimiento. ¡Aquí está pateando y gritando en toda su gloria! Los corazones de mis hermanos Taylor, Paul y Vern y yo no podrían estar más llenos de alegría para que todos ustedes experimenten esto con nosotros. Somos UMBILICUS y tocamos Rock N Roll. ¡Disfrútenlo! Mucho amor y paz para todos vosotros, pasado, presente y futuro".
Un visualizador para "Hello Future" se puede ver a continuación:
"Path Of 1000 Suns" fue grabado en 2021 en Smoke & Mirrors Productions, y mezclado/masterizado por Taylor Nordberg en 2022.
UMBILICUS es:
Brian Stephenson – voz
Paul Mazurkiewicz – batería
Vernon Blake – bajo
Taylor Nordberg – guitarra
(Foto – Deidra Kling)