U.D.O. estrena lyric vídeo para el nuevo single "Kids And Guns"
"Game Over!" eso es lo que el ícono del rock Udo Dirkschneider (voz original de la icónica banda Accept) proclama en su próximo nuevo disco de UDO, que se lanzará el 22 de octubre a través de AFM Records. Un lyric vídeo del single, "Kids And Guns", se puede encontrar a continuación.
La declaración detrás tiene muchos significados diferentes. Pero una cosa queda clara de inmediato: U.D.O. no está haciendo las cosas a medias y por eso dan todo lo que tienen. Durante cientos de shows en todo el mundo, algunos de ellos en los lugares más remotos de Rusia y Sudamérica, la banda se ha convertido en una unidad y un conglomerado de apasionados músicos y amigos. Cada uno de ellos sabe exactamente, cuándo y cómo tocar su instrumento para que coincida perfectamente con el sonido de la banda. Todas las canciones de este disco tienen un carácter distintivo, que convence hoy y convencerá mañana.
Disponible como Digipak, Colored Ltd. Vinyl, Ltd. Boxset + Digital. Reserva aquí.
Portada de Bernd Möller, Hiko Kramer.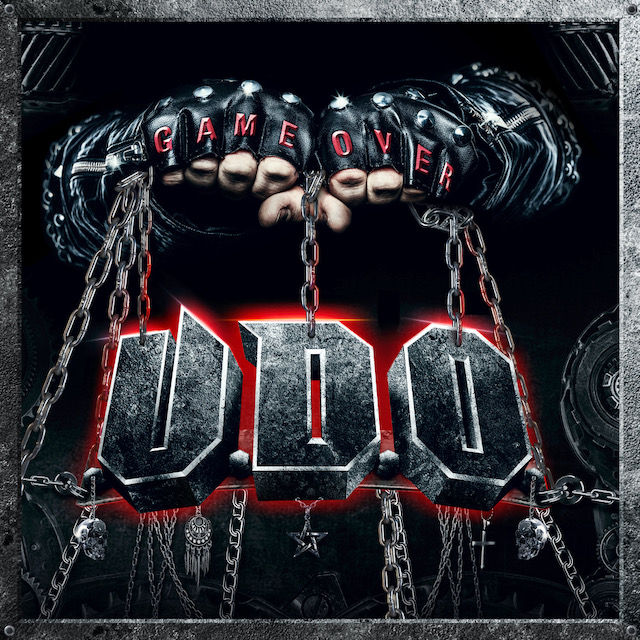 Tracklisting:
"Fear Detector"
"Holy Invaders"
"Prophecy"
"Empty Eyes"
"I See Red"
"Metal Never Dies"
"Kids And Guns"
"Like A Beast"
"Don't Wanna Say Goodbye"
"Unbroken"
"Marching Tank"
"Thunder Road"
"Midnight Stranger"
"Speed Seeker"
"Time Control"
"Metal Damnation"