TYGERS OF PAN TANG debuta con lyric vídeo para "Let It Burn"
TYGERS OF PAN TANG lanzó recientemente su nuevo álbum, "Majors And Minors", que continúa el legado de la banda con una excelente selección de canciones que fueron escritas y grabadas durante los últimos ocho años. No solo una compilación de "best of" porque la banda quería ofrecer algo especial tanto a los fans leales, a los coleccionistas como a aquellos que se han perdido nuestros últimos discos.
"Es como tus mejores canciones de TYGERS, ¡pero todo en un solo lugar!" – Robb Weir
Mira un nuevo lyric vídeo de la canción "Let It Burn" a continuación:
La banda eligió canciones del álbum que creían que eran clásicas y que representaban el renacimiento de los TYGERS impulsado por tener un florentino en la voz. Parcialmente escritas en la carretera, las pistas no solo tienen riffs asesinos, bolas y potencia que llevan las actuaciones al límite, sino que expresan la creatividad y la química musical de la banda para escribir canciones. Sin miedo incluso a añadir guitarras españolas y castañuelas si un tema lo exige, esta banda nunca es aburrida.
Canciones de fiesta, canciones pesadas, himnos de rock, rock n rollers maravillosos, canciones pegadizas construidas inteligentemente con melodías accesibles, la banda ha empaquetado todo esto en este paquete carnoso. La contribución de Chris Tsangarides capaz de sacar lo mejor de la banda fue fundamental. La banda siente que este "nuevo" período de la banda, que de hecho ha durado más que la formación original, ha producido canciones que son indispensables para la historia de la banda.
"Ha sido muy divertido armar esto, así que ponte cómodo, presiona play y deja que los TYGERS hagan el rockin". – Robb Weir
La compilación incluye "Plug Me In", nunca lanzado en CD, una nueva versión orquestal de "Spoils of War", "What You Say'" nunca antes lanzado en formato de álbum y una versión en vivo de "Keeping Me Alive", grabada en 2018.
Conocidos por su incendiaria versión de "Love Potion No.9" del álbum "The Cage" en 1982, que vendió más de 200.000 copias y le dio a la banda dos de las 50 mejores canciones en el Reino Unido, TYGERS sigue siendo una banda de hard rock muy querida con su legado NWOBHM y muchos seguidores leales.
Ordene aquí.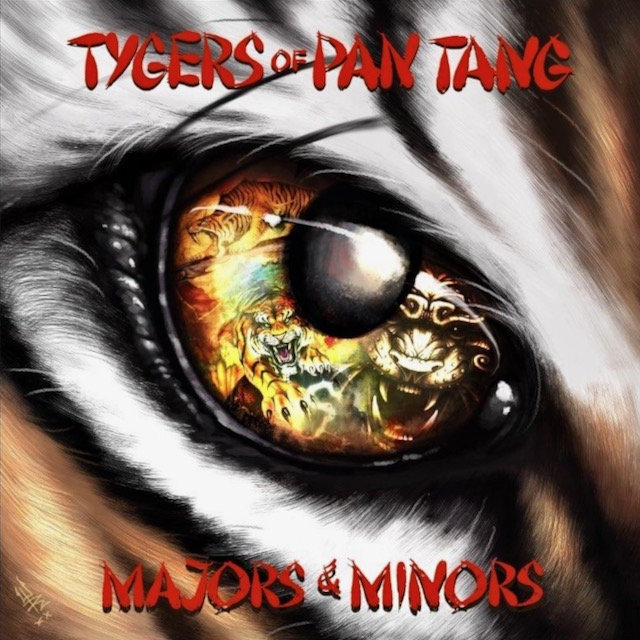 Tracklisting:
"Only The Brave"
"Destiny"
"She"
"Never Give In"
"Worlds Apart"
"Glad Rags"
"Let It Burn"
"White Lines"
"The Devil You Know"
"Keeping Me Alive"
"Hot Blooded"
"Damn You!"
"Spoils Of War" (Orchestral Mix)
"What You Say"
"Plug Me In"