THE WINERY DOGS lanza su nueva canción «Mad World»
2023 no será el año de dejar dormir a los perros. No cuando se trata de THE WINERY DOGS, que empiezan el nuevo año con más música nueva de su próximo y acertadamente llamado tercer álbum, «III«.
«III«, que saldrá a la venta el 3 de febrero a través del sello Three Dog Music de la banda (vía Burnside Distribution/The Orchard), sigue la estela de sus dos primeros álbumes, una vez más autoproducido por la banda – Richie Kotzen, Mike Portnoy, Billy Sheehan – y mezclado por Jay Ruston, viejo colaborador de la banda.
La segunda canción del álbum, «Mad World«, ya puede verse y escucharse, con el vídeo dirigido por Vicente Cordero y rodado en Los Ángeles el pasado mes de noviembre. Míralo a continuación.
«'Get on the bus, go do the exercise' es la frase inicial de la canción y realmente marca el tono», explica el cantante y guitarrista Richie Kotzen. «La canción trata de una determinada actitud o forma de pensar que se impone a las personas independientemente de su propia experiencia vital o individualidad única. Recuerdo una época en la que las opiniones y puntos de vista opuestos eran más aceptados. Un buen debate sano era algo estupendo en aquella época. Esta canción pone de manifiesto las consecuencias que puede tener no pensar como uno quiere. También se refleja en la letra: «Será mejor que te muerdas la lengua para que suenes igual». También ofrece un rayo de esperanza en el estribillo, con la frase «Turn from a scar into a pearl» («Convierte una cicatriz en una perla»). No todo es pesimismo. Siempre hay una oportunidad de cambiar las cosas».
Los fans que deseen reservar el álbum y participar en el sorteo de una guitarra Fender Richie Kotzen Telecaster personalizada pueden hacerlo aquí. Dentro de unos meses también se publicará una edición en vinilo de «III«.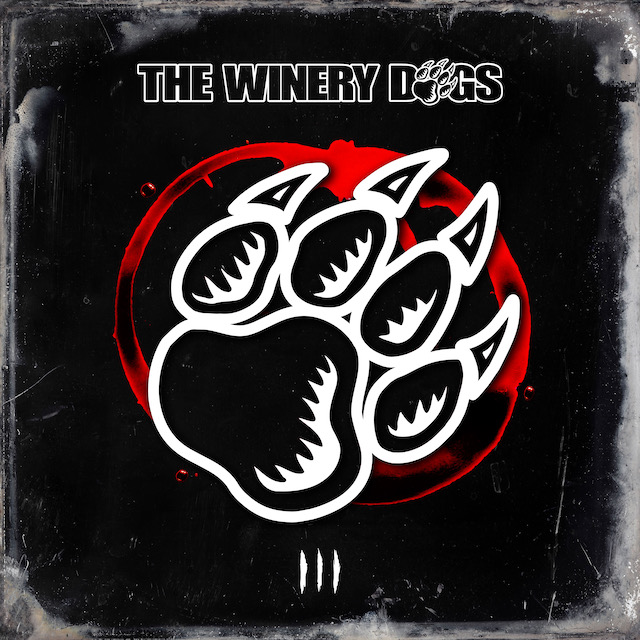 «III» tracklisting:
«Xanadu»
«Mad World»
«Breakthrough»
«Rise»
«Stars»
«The Vengeance»
«Pharaoh»
«Gaslight»
«Lorelei»
«The Red Wine»
Además de la nueva música, los fans también estarán encantados de saber que el trío se lanza a los conciertos por todo el mundo a partir del 15 de febrero en Greensburg, Pensilvania, en el Palace Theatre para su 202III World Tour. Puedes encontrar información sobre entradas y paquetes VIP en la página web oficial de la banda.
Echa un vistazo a THE WINERY DOGS en cualquiera de las paradas de la gira que se enumeran a continuación.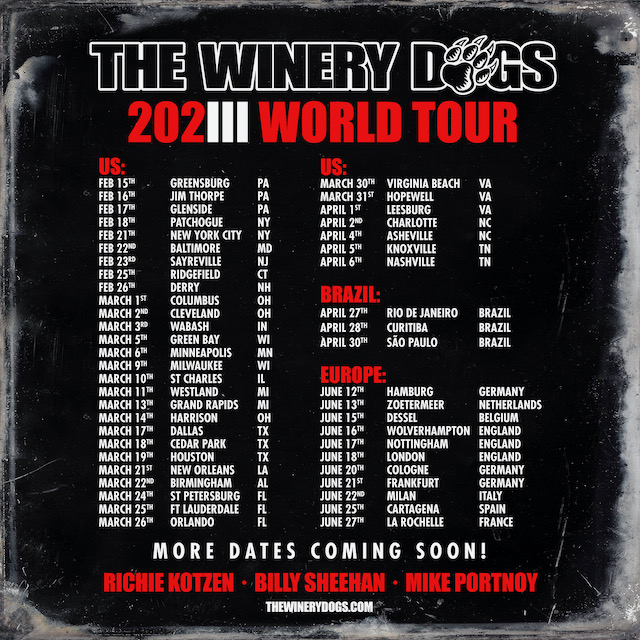 Febrero
15 – Greensburg, PA – Palace Theatre
16 – Jim Thorpe, PA – Penn's Peak
17 – Glenside, PA – The Keswick Theatre
18 – Patchogue, NY – Patchogue Theatre
21 – New York, NY – Sony Hall
22 – Baltimore, MD – Rams Head Live!
23 – Sayreville, NJ – Starland Ballroom
25 – Ridgefield, CT – The Ridgefield Playhouse
26 – Derry, NH – Tupelo Music Hall
Marzo
1 – Columbus, OH – King of Clubs
2 – Cleveland, OH – Agora Theatre
5 – Green Bay, WI – Epic Event Center
6 – Minneapolis, MN – Fine Line Music Café
9 – Milwaukee, WI – Pabst Theater
10 – St. Charles, IL – The Arcada Theatre
11 – Westland, MI – The Token Lounge
13 – Grand Rapids, MI – DeVos Hall
14 – Harrison, OH – Blue Note
17 – Dallas, TX – Amplified Live
18 – Cedar Park, TX – The Haute Spot
19 – Houston, TX – Warehouse Live Ballroom
21 – New Orleans, LA – House of Blues
22 – Birmingham, AL – Iron City
24 – St. Petersburg, FL – Jannus Live
25 – Ft. Lauderdale, FL – Culture Room
26 – Orlando, FL – The Plaza Live
30 – Virginia Beach, VA – Elevation 27
31 – Hopewell, VA – Hopewell Theatre
Abril
1 – Leesburg, VA – Tally Ho Theatre
2 – Charlotte, NC – The Underground
4 – Ashville, NC – Orange Peel
5 – Knoxville, TN – The Mill & Mine
6 – Nashville, TN – Brooklyn Bowl
27 – Rio de Janeiro, Brazil – Vivo Rio (with Stone Temple Pilots)
28 – Curitiba, Brazil – Tork n Roll (with Skid Row)
30 – São Paulo, Brazil – Summer Breeze Festival
Junio
12 – Hamburg, Germany – Markthalle
13 – Zoetermeer, Netherlands – Cultuurpodium Boerderij
15 – Dessel, Belgium – Graspop Metal Meeting
16 – Wolverhampton, United Kingdom – KK's Steel Mill
17 – Nottingham, United Kingdom – Rock City
18 – London, United Kingdom – 02 Shepherds Bush Empire
20 – Cologne, Germany – Die Kantine
21 – Frankfurt Am Main, Germany – Batschkapp
22 – Milan, Italy – Alcatraz
25 – Cartagena, Spain – El Batel Park
27 – Angoulins, France – Crossroad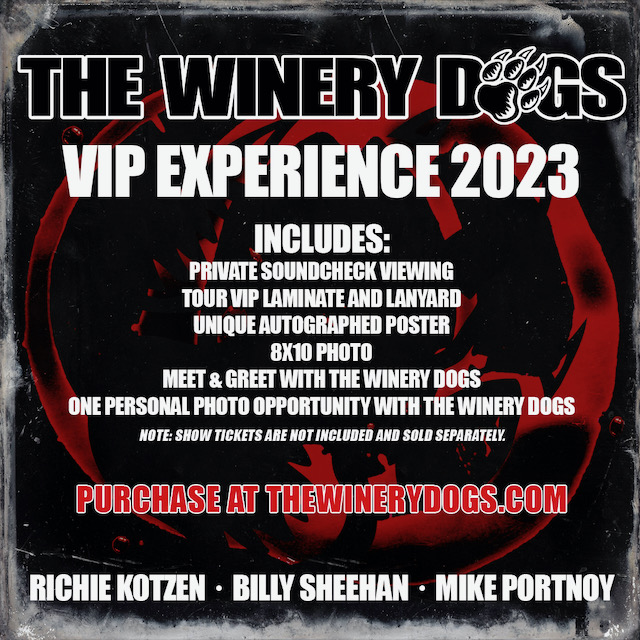 (Foto – Travis Shinn)