THE LURKING FEAR con miembros de AT THE GATES y THE HAUNTED anuncian el álbum "Death, Madness, Horror, Decay" y han publicado el vídeo "Cosmic Macabre"
THE LURKING FEAR, el grupo sueco de death metal de la vieja escuela que cuenta con miembros de At The Gates, Disfear, God Macabre, Skitsystem, Tormented y The Haunted en su ilustre alineación, finalmente regresa con su segundo álbum, "Death, Madness, Horror, Decay", que se lanzará en todo el mundo el 19 de noviembre a través de Century Media Records.
El vocalista Tomas Lindberg Redant comenta sobre "Death, Madness, Horror, Decay" de la siguiente manera:
"Con nuestro segundo álbum realmente queríamos producir una experiencia auditiva más coherente. El primero fue una maravilla de armar, y me encanta que sea dinámico, pero hablamos mucho sobre él y esta vez queríamos que el disco tuviera un sonido más unificado, por así decirlo… Queríamos que tuviera un sonido más unificado, suenan como una banda con identidad propia. Por lo tanto, las sesiones de escritura fueron más un esfuerzo unificado esta vez, y todos los escritores de la banda son parte de más canciones. El álbum sigue siendo dinámico, ya que tiene "rippers" intensos y más rápidos y algunos momentos más pesados, pero el sonido general es más convincente, para mis oídos".
"También quería evolucionar aún más el concepto lírico. Por supuesto, todavía hay toneladas de influencia de Lovecraft en todo el álbum, pero también manipulé algunos escritores de terror y filósofos más actuales. Supongo que no es una coincidencia, pero este álbum se siente como el feo hijastro del nuevo álbum At The Gates, líricamente. Profundicé en las ideas transmitidas por pensadores como Ligotti y Thacker y agregué una capa extra de horror cósmico al universo ya lovecraftiano de THE LURKING FEAR. Aún así, las mismas ideas básicas, pero más desarrollado y filosófico, supongo que se podría decir".
"Además, esta vez, hablamos más con nuestro productor, Per Stålberg, antes, así que él y nosotros estábamos en la misma página sobre qué tipo de álbum queríamos hacer. El nuevo álbum es más de todo, y sentimos que la banda finalmente está alcanzando su máximo potencial. ¡Disfruta!".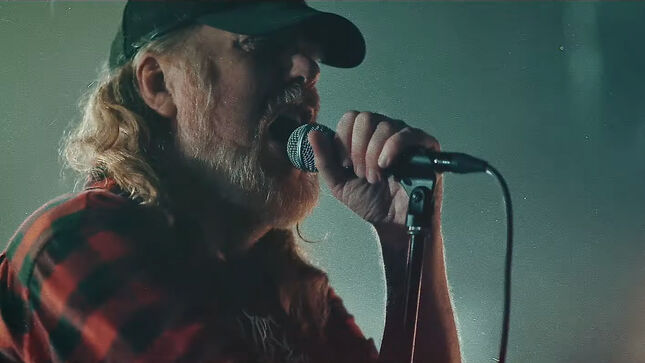 El primer sencillo del próximo álbum de THE LURKING FEAR se lanzará hoy, así que mira "Cosmic Macabre" en un vídeo producido por Max Ljungberg a continuación.
Tomas Lindberg Redant comentó sobre la pista de la siguiente manera:
"'Cosmic Macabre' fue una de las primeras pistas que se finalizaron para el nuevo álbum. Es un death metal sueco de la vieja escuela, pero tiene algunas cosas más extravagantes en una buena medida. La letra trata de lo que acecha más allá de los límites de la comprensión humana. Sentimos que fue una buena primera representación del álbum, ya que contiene muchos de los diferentes elementos del disco en una canción. ¡Deja que la oscuridad primordial te destroce!".
"Death, Madness, Horror, Decay" sigue al aclamado álbum debut de THE LURKING FEAR "Out Of The Voiceless Grave" (2017) y fue grabado en Welfare Studios en Gotemburgo, Suecia con Per Stålberg y Kalle Lilja. El álbum presenta una obra de arte épica una vez más concebida por Stefan Thanneur, quien ya trabajó en el álbum debut de THE LURKING FEAR, y también incluye una aparición especial de Chris Reifert (Autopsy, ex-Death) en la voz de la canción "Kaleidoscopic Mutations".
Pre-ordena el álbum aquí.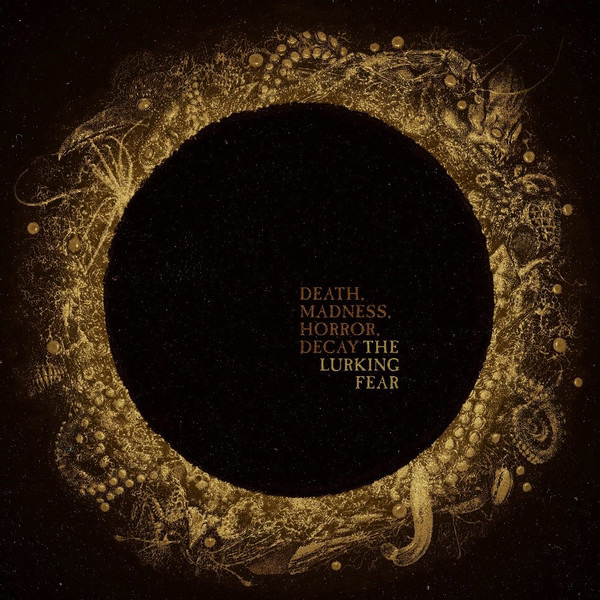 "Death, Madness, Horror, Decay" tracklisting:
"Abyssal Slime"
"Death Reborn"
"Cosmic Macabre"
"Funeral Abyss"
"Death, Madness, Horror, Decay"
"Architects Of Madness"
"In A Thousand Horrors Crowned"
"Kaleidoscopic Mutations"
"Ageless Evil"
"One In Flesh"
"Restless Death"
"Leech Of The Aeons"
Digipak CD bonus tracks:
"The Curse" (Slaughter cover)
"Seance" (Possessed cover)
THE LURKING FEAR son:
Andreas Axelson – bajo y coros
Adrian Erlandsson – batería
Tomas Lindberg Redant – voz
Fredrik Wallenberg – guitarras y coros
Jonas Stålhammar – guitarras solistas, mellotron, órgano y coros