THE CEO feat. VINCE HORNSBY de SEVENDUST: Lanzan vídeo para 'Redemption'
"Redemption", el nuevo vídeo de los hard rockers de Georgia THE CEO, que presenta a Vince Hornsby de SEVENDUST en el bajo, se puede ver a continuación. La canción es la canción principal del álbum debut de THE CEO, "Redemption", que se lanzará el 25 de junio a través de Rat Pak Records.
"Redemption" es un rockero de ritmo rápido que presenta una interpretación vocal intensa e inspiradora de Mack Mullins, con guitarras fangosas y una sección rítmica penetrante que completa la pista. El clip muestra al grupo haciendo lo que mejor sabe hacer y ofreciendo una actuación conmovedora y conmovedora, mientras Mack canta sobre tomar el control del legado y el destino de uno.
"'Redemption' es una pista intensa de llamado a la acción", explica Mullins. "Es nuestra respuesta a todas las divisiones que dominan los titulares en estos días. Es enojado y ruidoso, pero relevante y esperanzador. Me encanta esta canción".
Desde el potente riff de guitarra del abridor del álbum "Twin Flame" hasta la melodía vocal final del cierre del álbum "Alone And Dead", THE CEO ha creado un sonido que encaja perfectamente con la radio Active Rock de hoy. Canciones como "Behind These Eyes", "The Storm" y "Casting Shadows" muestran el lado más duro de la banda. THE CEO explora su lado más suave en "Black Hearts", la pista más larga del álbum y una canción que seguramente será una de las favoritas de los fanáticos.
"Redemption" fue producido por Michael "Elvis" Baskette (ALTER BRIDGE, SEVENDUST, MYLES KENNEDY, TREMONTI, MAMMOTH WVH).
THE CEO – Redemption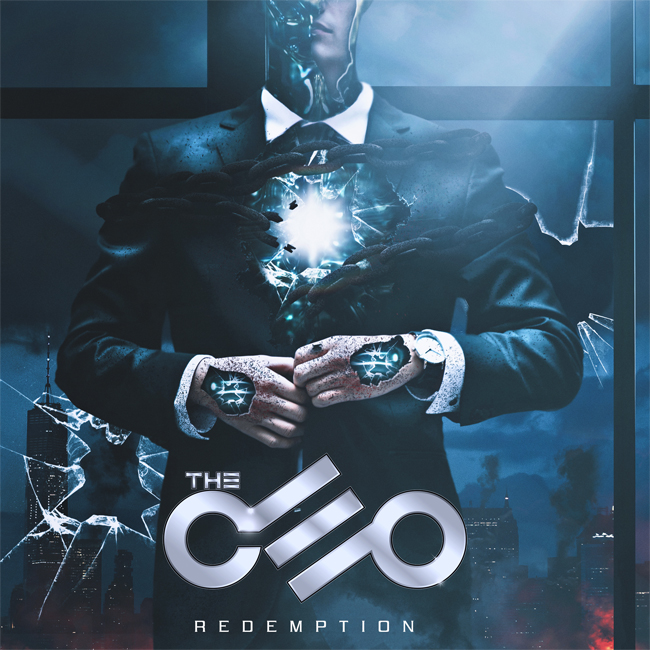 "Redemption" tracklist:
Twin Flame
Behind These Eyes
Redemption
Black Hearts
Dirty Tragic
The Storm
Alive
Beginning & The End
Bourbon Straight
Work Of Heart
Casting Shadows
Alone and Dead
Puede pre-ordenar el álbum "Redemption" AQUÍ.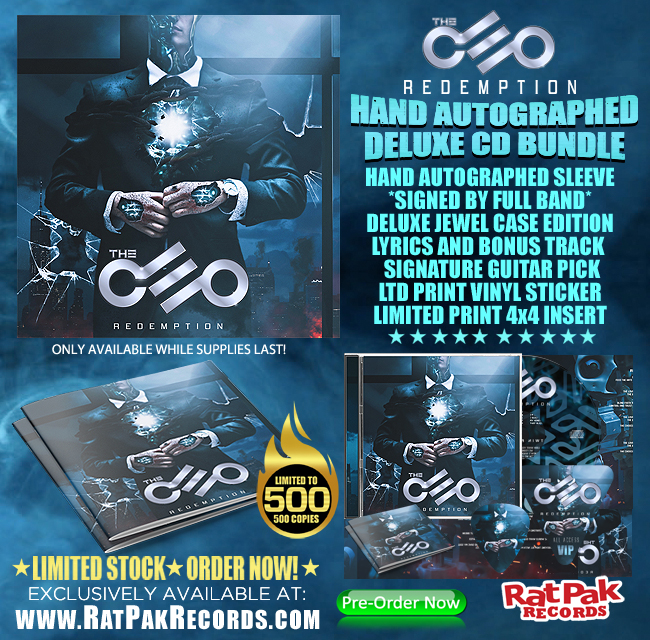 THE CEO fue formado en 2018 por dos emprendedores CEO de la vida real, Mack Mullins (voz) y Mike Dunn (guitarra). Mullins y Dunn contrataron a Gary Stone (productor, compositor y músico) para escribir el debut independiente homónimo del grupo, "The CEO" (junio de 2019). La abrumadora respuesta positiva a este lanzamiento llevó a una invitación a grabar con Baskette. Esta vez junto con Chase Brown (guitarra) y Joseph Herman (batería), la banda entró en Studio Barbarosa en Gotha, Florida para grabar "Redemption", cuya dirección musical se describió anteriormente como "una mezcla agresiva de groove hard rock inspirado en los 70 y metal moderno" y "un equilibrio de energía pura y agresión inspirado en bandas tan variadas como METALLICA, SEVENDUST, BLACK SABBATH a IRON MAIDEN, THREE DAYS GRACE y KISS". Desde entonces Dunn ha sido reemplazado por Beau Anderson.