RAGE lanza lyric vídeo de su nuevo sencillo "The Age Of Reason" (Zardonic🇻🇪 Remix)
RAGE es una de las verdaderas bandas de metal icónicas. Con una carrera en curso de casi 40 años, la banda ha ayudado a dar forma al heavy metal alemán tal como es hoy. Ahora, por primera vez, la banda ha colaborado con un remixer.
La idea de producir un remix de una canción de RAGE nació en un gran festival de metal en Japón hace algunos años cuando conocieron a Federico Agreda Alvarez, más conocido como Zardonic, un DJ y remixer venezolano de renombre internacional que es famoso por su trabajo con Bullet For My Valentine, Nine Inch Nails, Sonic Syndicate, solo por nombrar algunos.
El resultado es una nueva y emocionante versión de la canción de RAGE, "The Age Of Reason". ¡RAGE como nunca antes la habías escuchado! Mira el vídeo a continuación:
La versión original de "The Age Of Reason" se puede encontrar en el último álbum de estudio de la banda, "Resurrection Day", que se lanzó en septiembre pasado a través de SPV/Steamhammer.
"Resurrection Day" se puede pedir aquí.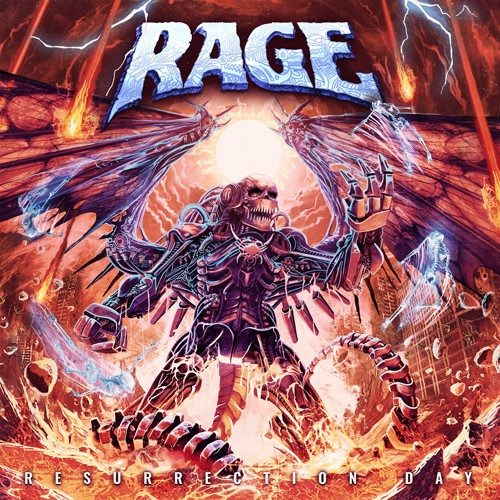 Tracklisting:
"Memento Vitae (Overture)"
"Resurrection Day"
"Virginity"
"A New Land"
"Arrogance And Ignorance"
"Man In Chains"
"The Age Of Reason"
"Monetary Gods"
"Mind Control"
"Traveling Through Time"
"Black Room"
"Extinction Overkill"