PORTRAIT lanza el vídeo de su nuevo single, "Curtains (The Dumb Supper)"
El 3 de septiembre, PORTRAIT lanzará su nuevo álbum, "At One with None", a través de Metal Blade Records. Para obtener una vista previa de "At One with None", se puede ver un vídeo del nuevo single, "Curtains (The Dumb Supper)" a continuación.
Cuando se trata de heavy metal moderno, hay pocas bandas operando al mismo nivel que PORTRAIT. Durante una década y media, la unidad sueca ha estado forjando su propio camino y, en el proceso, infundiendo vida a un género bien establecido y de larga data y llevándolo en nuevas direcciones. Después del aclamado "Burn The World" de 2017, regresan con el poderoso "At One With None", que se grabó en JFK Studios en Kristianstad, Suecia, con Tommy Hansen (Helloween, Hatesphere) a cargo de la mezcla. Si bien los fanáticos de PORTRAIT lo reconocerán de inmediato como el trabajo de sus héroes, no están simplemente repitiendo viejas ideas y pisando donde lo han hecho antes.
"Una 'regla' simple que he tenido personalmente es que ninguna canción escrita para este álbum y en adelante debe ser similar a cualquier canción que ya hayamos escrito y lanzado. Hemos estado haciendo esto durante 15 años, y estoy orgulloso de digo que creo que hemos logrado encontrar nuestra propia identidad y sonido, lo que realmente no se puede decir de tantas bandas en la actualidad. Este es nuestro mayor logro, y el objetivo es seguir explorando y desarrollando nuestro propio sonido, sin repetirnos". Los resultados de trabajar con esta filosofía son innegables, lo que lo convierte en una adición esencial al canon PORTRAIT.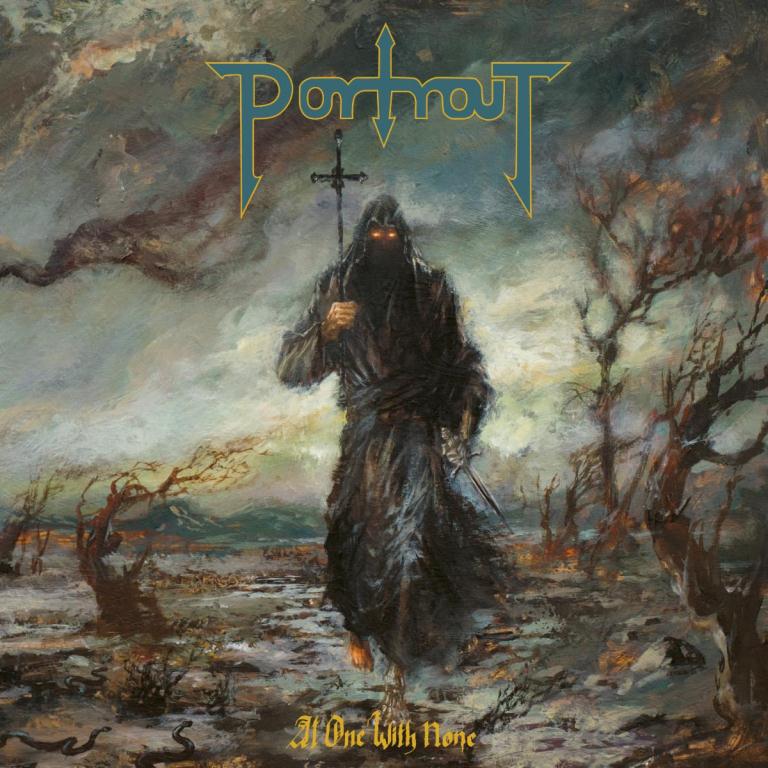 "At One with None" tracklisting
At One with None
Curtains (The Dumb Supper)
Phantom Fathomer
He Who Stands
Ashen
A Murder of Crows
Shadowless
The Gallow's Crossing
La pista lanzada anteriormente, "Phantom Fathomer", se puede escuchar en: metalblade.com/portrait, donde también se puede reservar el disco en los siguientes formatos:
Jewelcase-CD
Deluxe box set (estuche de tapa dura, vinilo blanco, exclusivo de 7″, parche trasero, impresión artística, tarjeta fotográfica firmada a mano – limitado a 500 copias)
Vinilo negro de 180 g (exclusivo de la UE)
Vinilo dorado (exclusivo de la UE – limitado a 300 copias)
Vinilo plateado (exclusivo de la UE – limitado a 200 copias)
Vinilo rojo con polvo negro (exclusivo de la UE – limitado a 200 copias)
Vinilo verde (exclusivo de EE.UU.)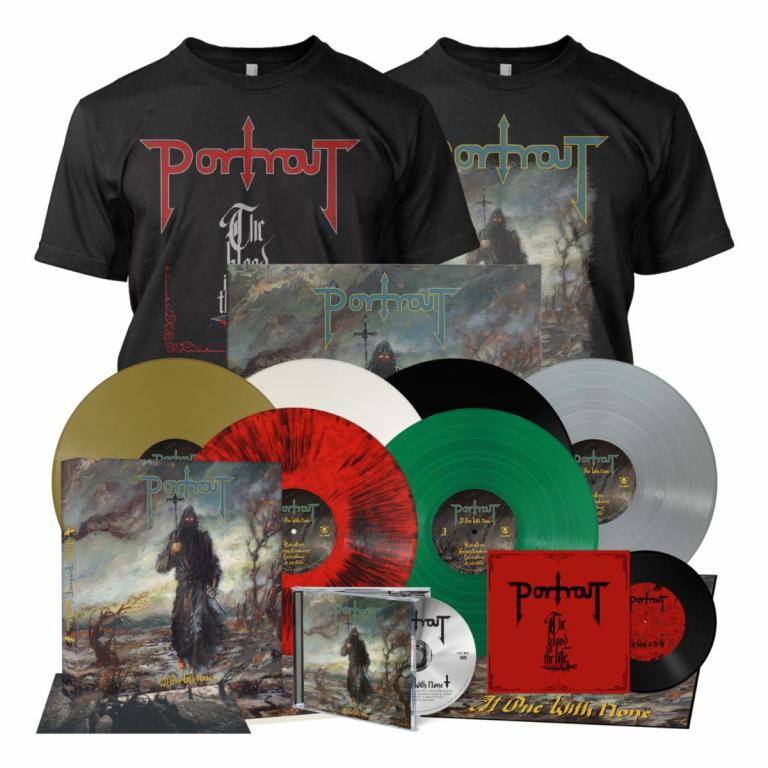 PORTRAIT son:
Per Lengstedt – voz
Christian Lindell – guitarras
Fredrik Petersson – bajo
Anders Persson – batería