PATHOLOGY firman con Nuclear Blast, nuevo álbum y estrenan el vídeo "Engaging In Homicide"
Gore alimentó a los death metaleros, PATHOLOGY, regresa con su undécimo álbum de estudio, "The Everlasting Plague", que se lanzará el 19 de noviembre a través de Nuclear Blast.
Recientemente firmado con Nuclear Blast, la banda está acusada de un hambre violenta por volver a la carretera y dar rienda suelta a su última y monstruosa música a las masas. Hoy, lanzan un vídeo para el primer sencillo, "Engaging In Homicide". Mire el vídeo, dirigido por Jeff Forrest, a continuación.
Dave Astor de PATHOLOGY comenta:
"La banda está muy emocionada y honrada de firmar con uno de los sellos de metal más grandes del planeta. ¡Estamos felices de llamar a Nuclear Blast nuestro nuevo hogar! Gracias a Gerardo, Oscar y todo el equipo de Nuclear Blast por haciendo de esto una realidad. Estamos llevando las cosas al siguiente nivel con el nuevo álbum de PATHOLOGY… ¡Prepárate!".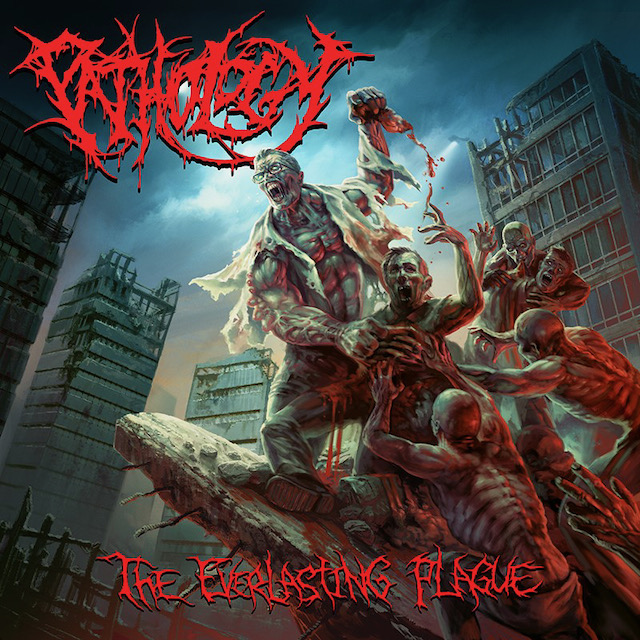 "The Everlasting Plague" tracklisting:
"A Pound Of Flesh"
"Perpetual Torment"
"Engaging In Homicide"
"Procession Of Mangled Humans"
"Viciously Defiled"
"Diseased Morality"
"Submerged In Eviscerated Carnage"
"Corrosive Cranial Affliction"
"As The Entrails Wither"
"Dirge For The Infected"
"Death Ritual Deciphered"
"Decomposition Of Millions"
"The Everlasting Plague" estará disponible en los siguientes formatos:
CD Jewel Case
Vinilo verde reactivo
Paquete CD + camiseta
Pre-ordena aquí tu copia de "The Everlasting Plague". Pre-guarde el álbum aquí.