NOMEN OMEN black/death metal desde Venezuela🇻🇪 estrenan nuevo single "Ritual for the Infernal Domination"
NOMEN OMEN es una nueva propuesta de Black/Death Metal, formada por músicos de gran experiencia en la escena del Metal Venezolano, estrenan hoy 30 de noviembre su segundo sencillo titulado "Ritual for the Infernal Domination", un tema cargado de un sonido muy extremo y crudo, donde todos los instrumentos se juntan creando un sonido muy poderoso y ritmos explosivos, las voces son en su mayoría gruñidos de tono alto.
NOMEN OMEN vuelven a contar con la edición de Metal Index para el lyric vídeo de "Ritual for the Infernal Domination", ademas colaboran con la ilustración John Quevedo Janssens y el artwork de Gilberto Colmenares.
Vea el lyric vídeo oficial "Ritual for the Infernal Domination" a continuación:
Letra de Carlos Sánchez, Felipe Grüber produjo, mezcló y masterizó, arreglos de orquestales Jacob García.
La banda ya había estrenado el single "The Occultist" para la noche de Halloween, el pasado 31 de octubre, el cual le da titulo a su álbum debut.
Playthrough de la canción "The Occultist" realizado por Felipe Grüber guitarrista de NOMEN OMEN.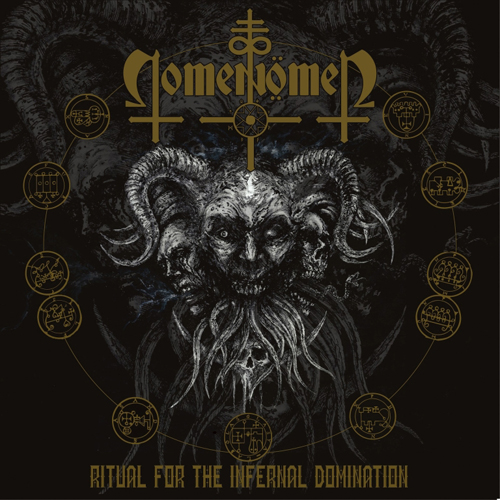 NOMEN OMEN es:
Carlos Sánchez – Voz
Felipe Grüber – Guitarra
Ronnel Flores – Guitarra
Dorisbell Tejera – Bajo
Adalberto Velásquez – Batería