NANOWAR OF STEEL lanza un nuevo vídeo "Der Fluch des Käpt'n Iglo"
Los aficionados de Parody Metal, NANOWAR OF STEEL, anteriormente hicieron olas al retirarse del metal y transformarse en un grupo de chicos pop. ¡Ahora están listos para anunciar oficialmente su regreso de su amado metal de parodia con infusión de comedia, lanzando su nuevo single y vídeo para "Der Fluch des Kapt'n Iglo" (engl. "The Curse Of Captain Findus") hoy! Con varios millones de transmisiones multiplataforma y vistas acumuladas de todo el mundo, ¡NANOWAR OF STEEL ha demostrado ser los portadores de la antorcha del metal de parodia moderno! "Der Fluch des Käpt'n Iglo" es un homenaje a los adorados palitos de pescado fritos del Capitán Findus, acompañado de rápidos acordeones y voces piratas, ¡e interpretado íntegramente en alemán por el bajista Gatto Panceri 666!
El bajista / cantante de NANOWAR OF STEEL Gatto Panceri 666 sobre "Der Fluch des Käpt'n Iglo":
"Navegamos largo y tendido a lo largo de los siete mares para contarte la historia del pirata más despiadado, más terrible, más crocante y crujiente que jamás haya existido: ¡Capitán Findus / Kaptn Iglo! ¿Estás listo para freír un banco de bacalao, asar camarones y asar un salmón con nosotros en nuestra búsqueda de un tesoro envuelto en pan rallado dorado?".
Mira el vídeo de "Der Fluch des Käpt'n Iglo" AQUÍ:
¡La poderosa parodia del metal NANOWAR OF STEEL combina comedia y folclore italiano vibrante en el 'Italian Folk Metal'!
NANOWAR OF STEEL recurre a las raíces musicales de su tierra natal, dando nueva vida a la música tradicional italiana en su nuevo álbum "Italian Folk Metal" (que se publicará el 2 de julio en Napalm Records). Lleno de referencias al folclore italiano, NANOWAR OF STEEL le da su propio toque de metal cómico a los diversos sonidos tradicionales de su hermoso país. Cada canción de 'Italian Folk Metal' se interpreta en un estilo distinto de la música folclórica italiana: los sonidos de la música neomelódica basados ​​en Napoli chocan con los golpes melódicos de la guitarra en 'Scugnizzi of the Land of Fires' y los acordeones veloces (conocidos prominentemente en el norte de mazurka italiana) se superponen con vertiginosos solos de guitarra en "La Mazurka del Vecchio che Guarda i Cantieri". Mezclado con la marca ecléctica y completa de metal pegadizo e infundido de comedia de la banda, "Italian Folk Metal" es una experiencia auditiva verdaderamente multifacética y una inmersión profunda en las raíces del folclore italiano. En el proceso de grabación del nuevo álbum en Roma y Milán durante el verano de 2020, NANOWAR OF STEEL tomó el tema centrado en Italia como una oportunidad para reunir la crème de la creme de la música de Italia: el álbum presenta a Francesco Paoli de FLESHGOD APOCALYPSE en "L'assedio di Porto Cervo", Alessandro Conti de LUCA TURILLI'S RHAPSODY y TRICK OR TREAT en "La Mazurka del Vecchio che guarda i Cantieri" y Jade de FROZEN CROWN en "Rosario", entre otros. ¡"Italian Folk Metal" muestra la versatilidad musical de NANOWAR OF STEEL en su máxima expresión!.
Para pre-ordenar "Italian Folk Metal" entra aquí: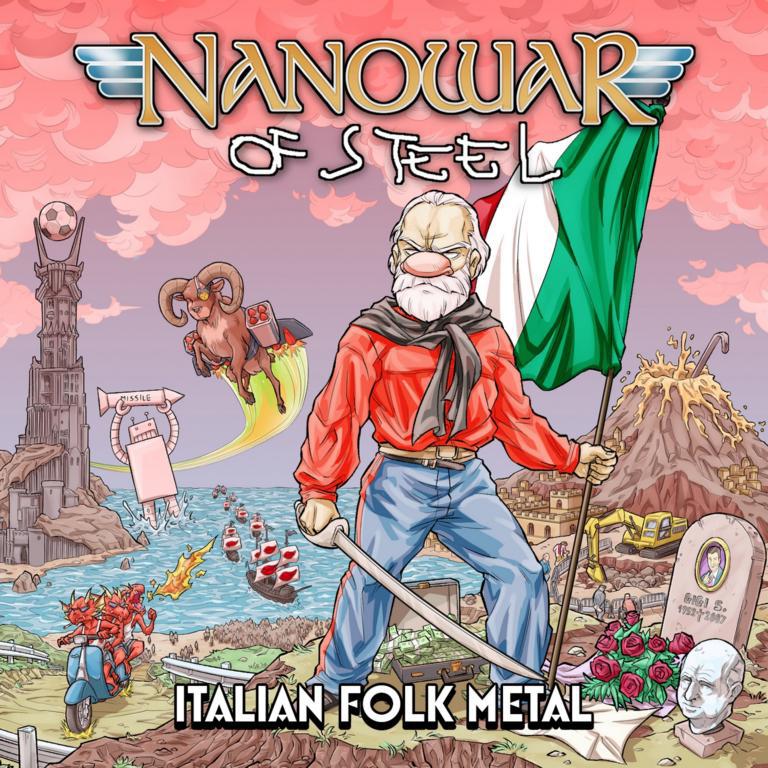 "Italian Folk Metal" tracklist:
01. Requiem per Gigi Sabani in Re minore
02. L'Assedio di Porto Cervo
03. La Maledizione di Capitan Findus
04. La Marcia su Piazza Grande
05. La Mazurka del Vecchio che Guarda i Cantieri
06. La Polenta Taragnarock
07. Scugnizzi of the Land of Fires
08. Rosario
09. Il Signore degli Anelli dello Stadio
10. Gabonzo Robot
11. Sulle Aliquote Della Libertà
12. Der Fluch des Kapt'n Iglo
13. El Baile del Viejo que Mira las obras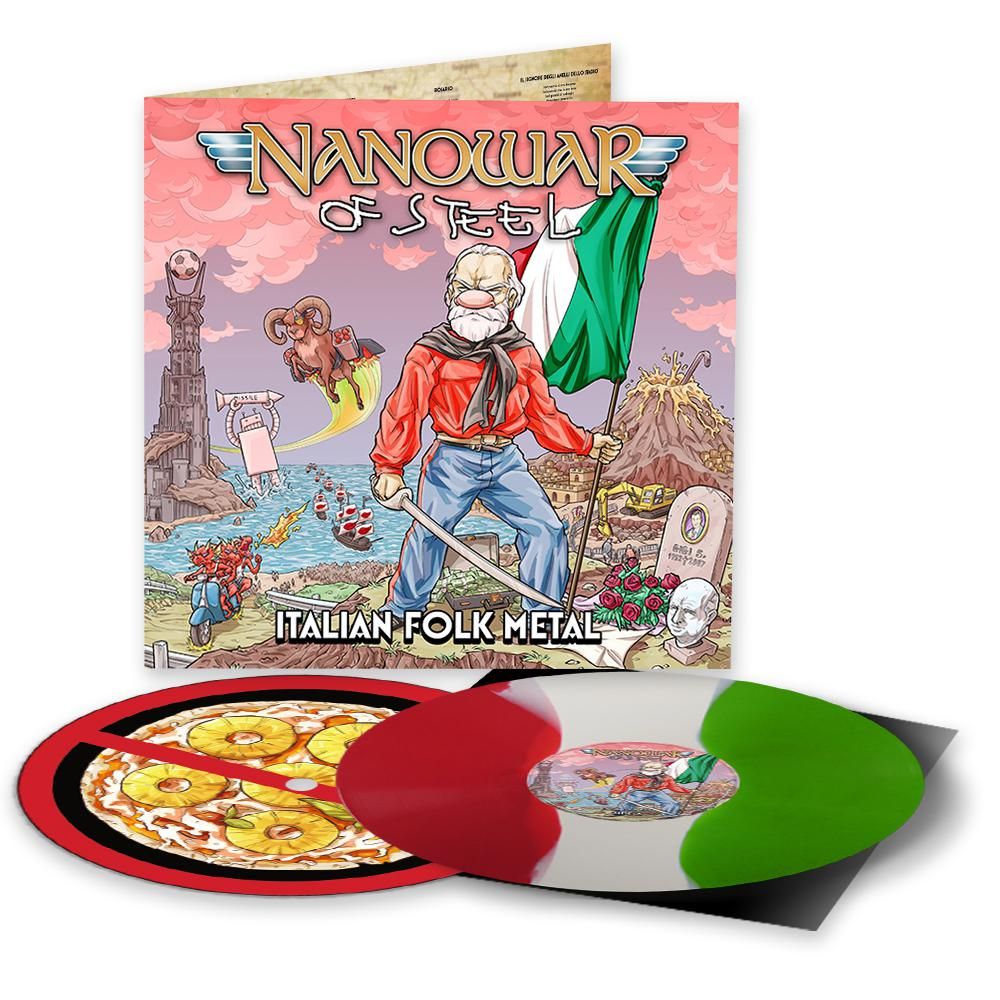 NANOWAR OF STEEL es:
Gatto Panceri 666 – Bajo
Potowotominimak – Vocalista
Mr. Baffo – Vocalista
Abdul – Guitarra
Uinona Raider – Batería