NAILED TO OBSCURITY lanza nuevo single/vídeo "Liquid Mourning"
La banda alemana de death/doom melódico, NAILED TO OBSCURITY, ha lanzado su nuevo sencillo, "Liquid Mourning", una pista de metal extremo que hace temblar la tierra y toca las partes más oscuras de tu alma y cubre toda la esperanza y la luz en un lago de melaza negra, arrastrando te sumerges más y más en su infierno de riffs pesados y gruñidos brutales. Mira el vídeo a continuación.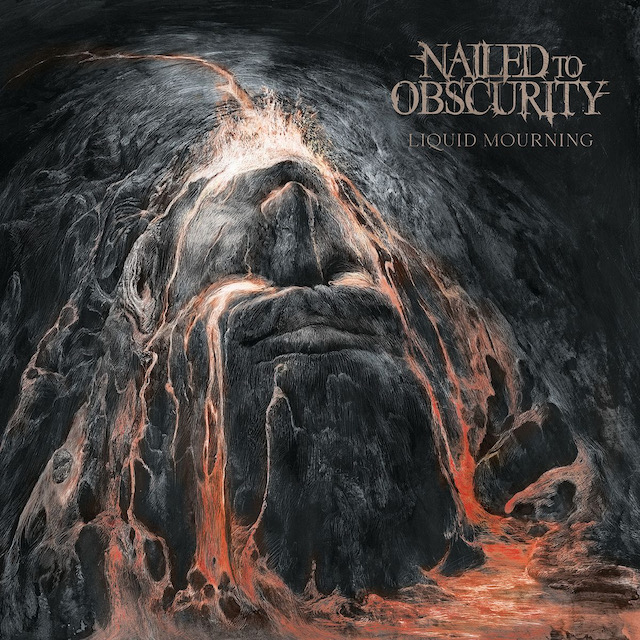 Raimund Ennenga:
"El estado de duelo suele ser difícil de dejar atrás, pero un alma que sufre es una entidad frágil que necesita dejar la lava del dolor antes de que se convierta en obsidiana. 'Liquid Mourning' trata sobre una mente que está perdida en el sentimiento de tristeza y se encuentra cada vez más en una tumba quebradiza, mientras el luto aparentemente se vuelve líquido en sólido…".
Jan-Ole Lamberti:
"Queríamos probar un enfoque diferente cuando comenzamos a escribir música nueva poco después de la pandemia. Las guitarras súper afinadas, el arreglo de cuerdas al final y la producción y el sonido en sí son solo algunos ejemplos que se pueden escuchar en 'Liquid Mourning', probablemente la canción más pegadiza y quizás la más intensa que hemos lanzado hasta ahora. ¡Ponlo fuerte y disfruta!".
Para streaming de "Liquid Mourning" aquí.
NAILED TO OBSCURITY son:
Raimund Ennenga – voz
Jan-Ole Lamberti – guitarras
Volker Dieken – guitarras
Carsten Schorn – bajo
Jann Hillrichs – batería
(Foto – Ester Segarra)