MR. BUNGLE toca cover de 'Loss Of Control' de VAN HALEN (vídeo)
MR. BUNGLE ha lanzado "Loss Of Control", una versión de VAN HALEN que la banda debutó durante su especial de transmisión de Halloween 2020 "The Night They Came Home". El sencillo ya está disponible, mientras que a continuación se puede ver un vídeo en vivo de la canción.
"MR. BUNGLE intentó tocar esta canción en los años 90 y la descartamos porque apestamos", explica Trey Spruance. "Creo que esta vez funcionó por muchas razones. La mía es que, gracias a la nueva era de 'Raging Wrath', tuve que volver a abordar la guitarra como lo hice cuando tenía 13 y 14 años. todo sobre Eddie Van Halen para mí en ese entonces, así que dar vueltas hacia atrás en este momento se sintió realmente natural. ¡Esos riffs y partes principales al menos son súper divertidos! Me alegro de que Scott se haya tomado las pausas para silenciar la palma de la mano. ¡Jesús!".
Scott Ian agrega: "Por lo general, no me pongo nervioso aprender los riffs de otra persona. ¡Cuando se trata de un riff de EVH, es una historia completamente diferente! ¡Estaba aterrorizado! con 'Loss Of Control' hice todo lo posible para aguantar y seguir para el viaje. ¡Qué riff! como fan, tengo que decir que es una canción perfecta para que MR. BUNGLE la cubra. Espero que disfrutes escuchándola tanto como yo lo hice para tocarla".
El 11 de junio a través de Ipecac Recordings, "The Night They Came Home", que fue dirigida por Jack Bennett, está disponible en CD, Blu-ray, CD + DVD, VHS y en formato digital. La parte del CD presenta audio remasterizado, mientras que la película presenta la actuación de MR. BUNGLE, el set de apertura de Neil Hamburger, tres vídeos oficiales ("Raping Your Mind", "Eracist" y "Sudden Death"), así como imágenes extendidas detrás de escena. El lanzamiento de VHS, limitado a 1000 copias coleccionables, es una parte de la película editada y exclusiva para la interpretación.
MR. BUNGLE – The Night They Came Home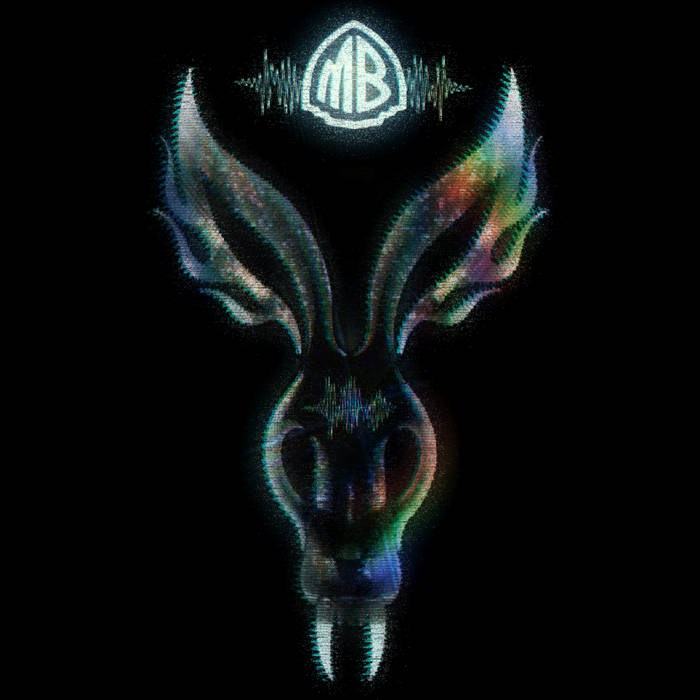 Won't You Be My Neighbor (Fred Rogers cover)
Anarchy Up Your Anus
Raping Your Mind
Bungle Grind
Methematics
Hell Awaits/Summer Breeze (SLAYER/SEALS & CROFT medley/cover)
Eracist
World Up My Ass (CIRCLE JERKS cover)
Glutton For Punishment
Hypocrites/Habla Español O Muere (S.O.D. cover)
Spreading The Thighs Of Death
Loss For Words
Sudden Death
Loss Of Control (VAN HALEN cover)
Puedes pre-ordenar "The Night They Came Home" AQUÍ.
La noticia de la llegada de "The Raging Wrath Of The Easter Bunny Demo", la primera música nueva de la banda en más de 20 años, fue recibida con gran fanfarria. La noticia del álbum siguió a una serie de presentaciones en vivo de 2020 con entradas agotadas, que vieron a MR. BUNGLE tocando para algunas de sus mayores audiencias. El álbum, que es una grabación adecuada de MR. BUNGLE el cassette de demostración de 1986 del mismo nombre, muy comercializado pero inédito, fue declarado "uno de los mejores álbumes de thrash del año" por Decibel.
Rolling Stone dijo que "su reinicio es un festín de riffs ingeniosos, cambios de tempo inesperados y pura energía maníaca…", y Stereogum ofreció "MR. BUNGLE están reviviendo sus primeros días y pateando muchos traseros en el proceso". Revolver presentó a Mike Patton en su portada de otoño, diciendo: "Después de 15 años de inactividad y 21 desde su último álbum, los bichos raros del avant-metal MR. BUNGLE reaparecieron de la niebla del tiempo para volver a grabar su demo de 1986. En la escuela secundaria, el trío principal Mike Patton, Trey Spruance y Trevor Dunn solicitaron la ayuda del guitarrista de ANTHRAX, Scott Ian, y del ex baterista de SLAYER, Dave Lombardo. El resultado es, en palabras del súper fan Eric Andre, puro, asombroso, grabado 666 en tu escritorio y ponerme en detención metal".
MR. BUNGLE se formó en un pueblo pesquero y maderero empobrecido por un trío de adolescentes curiosos y volátiles. Trey Spruance, Mike Patton y Trevor Dunn engendraron la amorfa "banda" en 1985 en el condado de Humboldt, California, pasando por una variedad de miembros hasta alrededor de 1989 cuando se decidieron por una formación que logró firmar con Warner Bros Records. Nadie sabe realmente cómo sucedió esto y sigue siendo un completo misterio que ni siquiera los algoritmos de Internet pueden decodificar. Hasta el año 2000 lanzaron tres álbumes ("Mr. Bungle" en 1991, "Disco Volante" en 1995 y "California" en 1999), recorrieron buena parte del hemisferio occidental y evitaron cualquier tipo de aclamación de la crítica. Algunos argumentan que la banda se separó posteriormente, pero tampoco hay pruebas de esto. Lo cierto es que se tomaron 20 años libres de actuar bajo dicho apodo mientras buscaban otras músicas que, por el contrario, pagaban el alquiler.
MR. BUNGLE también ha confirmado su primera presentación en vivo de 2021, presentándose en el Riot Fest en Chicago en septiembre. El festival marca la primera vez que Mike Patton actúa en el mismo cartel con MR. BUNGLE y FAITH NO MORE, y marca la primera fecha de gira de la banda desde el lanzamiento del álbum de otoño.