MITOCHONDRIAL SUN del ex guitarrista de DARK TRANQUILLITY, NIKLAS SUNDIN, streaming su nuevo EP "Bodies And Gold"
Niklas Sundin, mejor conocido como uno de los miembros fundadores y ex guitarrista de los titanes del metal sueco Dark Tranquility, ha lanzado un nuevo EP con su siempre cambiante y fascinante proyecto en solitario MITOCHONDRIAL SUN.
Después de 15 álbumes como guitarrista de metal, con MITOCHONDRIAL SUN, Sundin comenzó sus primeras incursiones públicas en diferentes reinos musicales en 2020. Después del debut en solitario del año pasado y el sucesor aclamado por la crítica, "Sju Pulsarer", a principios de 2021, el multiinstrumentista acaba de compartir su nuevo EP en su totalidad junto con una entrevista exclusiva con el sello de Sundin, Argonauta Records.
"Bodies And Gold" EP presenta seis pistas de música electrónica distópica en una amplia variedad de estados de ánimo y ya está disponible en todas las plataformas digitales. La versión de vinilo de edición limitada ya agotada está (como ya saben los que la preordenaron) algo retrasada debido a los problemas de la cadena de suministro que toda la industria del prensado de vinilo está experimentando actualmente. Escucha el nuevo EP de MITOCHONDRIAL SUN a continuación.
El núcleo de la música de MITOCHONDRIAL SUN es un asunto electrónico e instrumental, que va desde tranquilas meditaciones sobre el espacio y el tiempo hasta implacables tormentas cósmicas; desde un viaje sonoro a canciones rápidas, urgentes y caóticas del sonido más sombrío del black metal, sin embargo, MITOCHONDRIAL SUN está lleno de melodías cargadas de emoción y paisajes sonoros atmosféricos que acechan bajo la superficie. En algún lugar entre el álbum debut contemplativo y temperamental y el intenso "Sju Pulsarer", cada canción de este nuevo EP, desde el comienzo cinematográfico y lento hasta la pista de cierre industrial a todo gas, difiere mucho entre sí en estilo, pero comparten la misma vibra: distópica y fría, pero orgánica y ocasionalmente esperanzadora. Para comprar su copia digital del EP "Bodies and Gold", visite Bandcamp de MITOCHONDRIAL SUN aquí.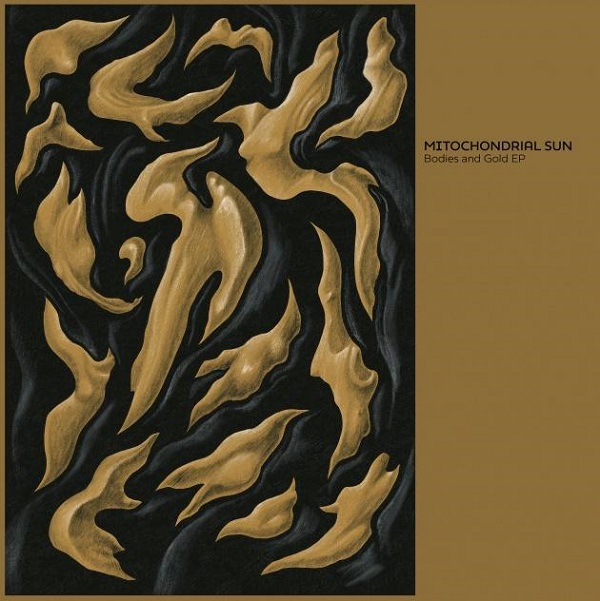 "Bodies And Gold" EP tracklist:
"Sic Transit Anima Mundi"
"Bodies and Gold"
"Ghost of Tradition"
"Beams of Light through Glass"
"Rigel Illuminated"
"Velocities"