LEPROUS lanza nuevo single y vídeo para "The Silent Revelation"
El creativo grupo de rock noruego, LEPROUS, ha lanzado su nuevo sencillo, "The Silent Revelation", de su próximo álbum de estudio "Aphelion", que se lanzará el 27 de agosto en todo el mundo a través de InsideOutMusic.
Echa un vistazo a "The Silent Revelation" en un videoclip dirigido por Tobias Hole Aasgaarden/South Coast Creative:
Siguiendo con el álbum "Pitfalls" de 2019, LEPROUS grabó "Aphelion" durante el último año en tres estudios diferentes: Ghost Ward Studios en Suecia, Ocean Sound Recordings en Noruega y Cederberg Studios en Noruega. El álbum fue nuevamente mezclado por Adam Noble (Placebo, Biffy Clyro, Nothing But Thieves, etc.), masterizado por Robin Schmidt (The 1975, Placebo, The Gaslight Anthem, etc.) y su portada – diseñada por Elena Sigida, basado en la fotografía de Øystein Aspelund – se puede ver a continuación.
Junto al CD joya y las versiones digitales, "Aphelion" también estará disponible como CD Mediabook de edición limitada (con folleto ampliado) y como CD Gatefold 2LP + con dos pistas adicionales: "A Prophecy To Trust" y "Acquired Taste" (Live 2021) .
La versión en vinilo 2LP de 180 g del álbum, que viene en un empaque Gatefold y con el álbum completo en CD como bonificación, está disponible en las siguientes variantes y ediciones limitadas:
Negro 2LP + CD – Ilimitado
Ultra Clear 2LP + CD – 500 copias a través de IOM Webshop y CM Distro
Bright Gold 2LP + CD – 200 copias a través de JPC
Transparente azul claro 2LP + CD – 200 copias a través de EMP
Creamy White 2LP + CD – 400 copias a través de O-Merch
Deep Blood Red 2LP + CD – 200 copias a través de Band
Pre-ordena aquí.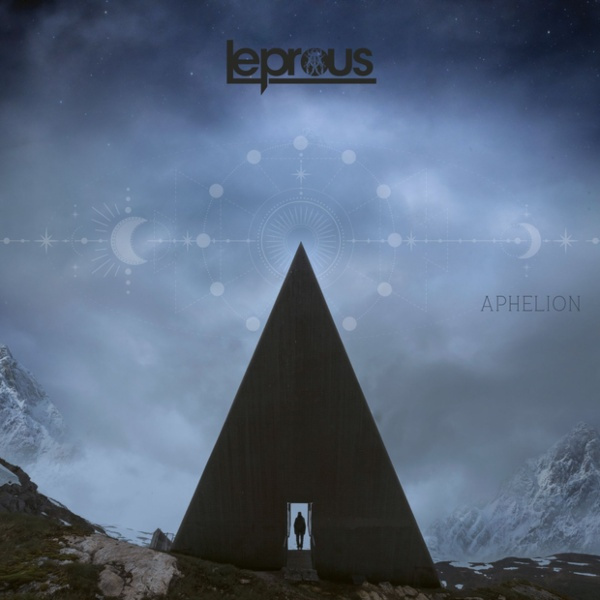 Tracklisting:
"Running Low"
"Out Of Here"
"Silhouette"
"All The Moments"
"Have You Ever?"
"The Silent Revelation"
"The Shadow Side"
"On Hold"
"Castaway Angels"
"Nighttime Disguise"
Bonus tracks:
"A Prophecy To Trust"
"Acquired Taste" (Live 2021)
LEPROUS es:
Tor Oddmund Suhrke – guitarras
Robin Ognedal – guitarras
Einar Solberg – voz / teclas
Simen Børven – bajo
Baard Kolstad – batería