GRAND CADAVER: El nuevo monstruo del death metal sueco con miembros de Dark Tranquillity y Katatonia.
Por Sebastián Cobas
Formada a principios de este extraño 2020, Grand Cadaver nos llega como una nueva super banda de death metal formada en Suecia. Algo similar a lo que pasaba hace años con Bloodbath. Solo mencionar que el vocalista de esta nueva aventura que busca profundizar en las raíces del estilo no es otro que el señor Mikael Stanne (reconocido por su trabajo en Dark Tranquillity y en el primer álbum de In Flames) ya despierta nuestro interés. Pero sumémosle a esto que el baterista es Daniel Liljekvist (a quien muchos extrañamos tras los parches de Katatonia o más recientemente In Mourning). De las guitarras se encaragan Stefan Lagergren (Expulsion) y Alex Stjernfeldt (Novarupta, Let Them Hang) y completa la fomación el bajista Christian Jansson (Pagandom).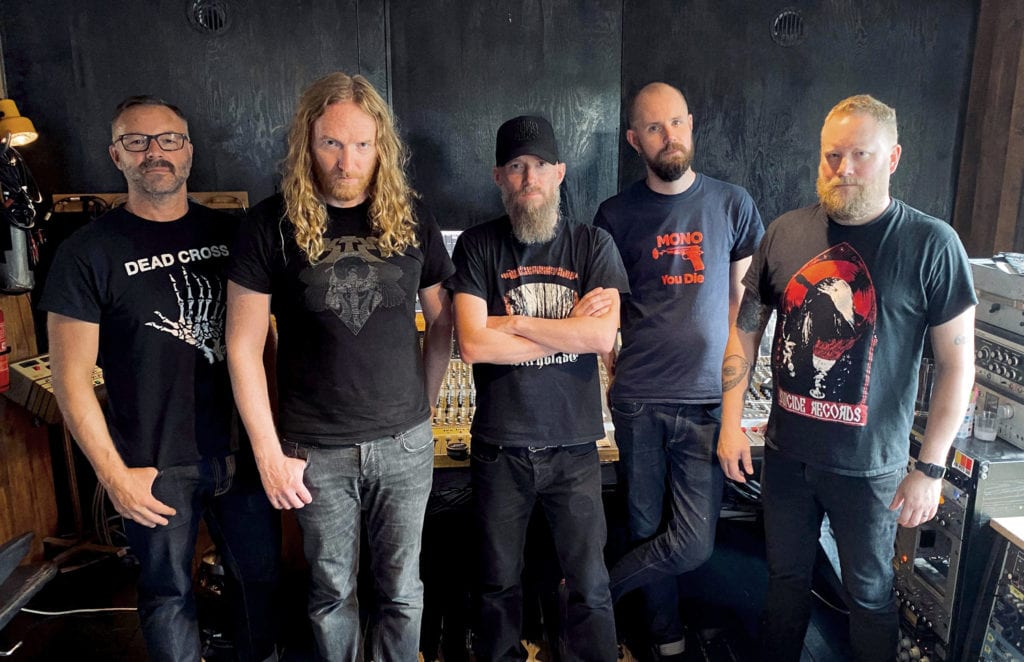 La banda ha grabado el EP Madness Come en solo tres días del mes de agosto en Welfare Sound que será lanzado por Majestic Mountain Records y del cual han lanzado como adelanto el single "Fields of the Undying".
Grand Cadaver está destinado a celebrar nuestro pasado, pero también abrazar el lugar donde estamos hoy. Al mismo tiempo que pasar el rato con amigos que comparten el mismo amor por lo extremo"
---
Visita las redes sociales de GRAND CADAVER