FOO FIGHTERS lanza vídeo animado para 'Chasing Birds'
FOO FIGHTERS ha lanzado un vídeo animado para "Chasing Birds". La canción está tomada del último álbum de la banda, "Medicine At Midnight", que se ubicó en el número 1 en la lista de ventas de álbumes principales de Billboard con ventas de 64,000 copias en la primera semana en los EE. UU.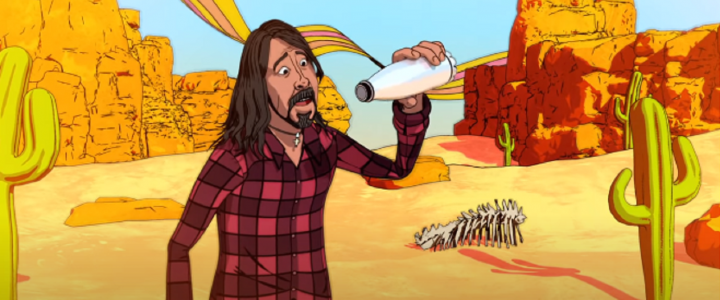 La lista de ventas de álbumes principales clasifica los álbumes más vendidos de la semana basándose únicamente en las ventas de álbumes tradicionales.
FOO FIGHTERS anteriormente encabezó la lista con "Concrete And Gold" de 2017 y "Wasting Light" de 2011.
23.000 de las ventas de la primera semana de "Medicine At Midnight" provinieron de las ventas de LP en vinilo, y los CD y álbumes digitales registraron 20.000 cada uno.
"Medicine At Midnight" salió el 5 de febrero a través de Roswell Records / RCA Records. El LP es un esfuerzo de nueve canciones y 37 minutos que fue producido por FOO FIGHTERS y Greg Kurstin.
El primer sencillo del disco, "Shame Shame", fue lanzado en noviembre. Paola Kudacki y sus coprotagonistas, el líder de FOO FIGHTERS, Dave Grohl y Sofia Boutella, dirigieron un vídeo musical que acompaña a la canción. "Shame Shame" representa en un impresionante blanco y negro una interpretación de un sueño recurrente que ha perseguido a Grohl desde su infancia.
Grohl le dijo a Alt Nation de SiriusXM sobre el enfoque musical de "Medicine At Midnight": "Es nuestro décimo álbum, y es nuestro 25 aniversario. Estamos como, está bien, echemos un vistazo a todas las cosas que hemos hecho antes. Hicimos ese tipo de material rápido y ruidoso de punk rock ruidoso. Hemos hecho el tipo de material acústico suave y acústico. Hemos hecho el rock and roll de goma de mascar de tres o cuatro minutos, el pop, el single antes Y fue como, bueno, ¿qué no hemos hecho? Y nunca habíamos hecho una especie de disco de fiesta orientado al groove".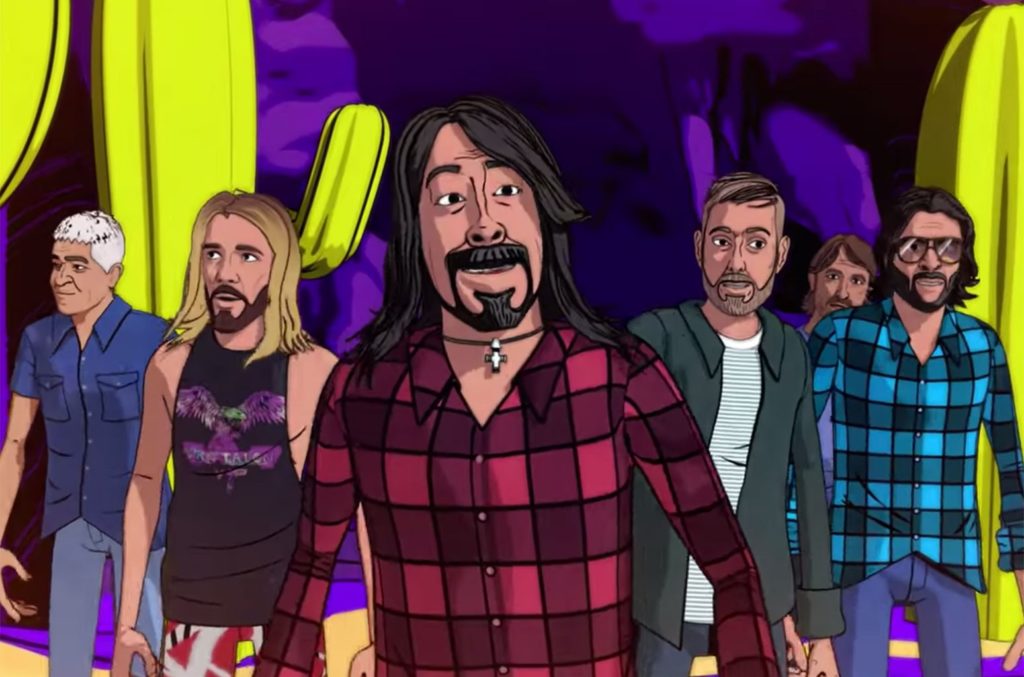 "Es difícil poner las palabras 'dance' o 'funk' o 'disco' en la misma oración que FOO FIGHTERS; me da miedo", admitió Dave. "Pero todos crecimos amando los discos de rock and roll con los que te gustaría saltar, como THE CARS. Como, Dios mío, amamos THE CARS. O 'Let's Dance' de David Bowie. O POWER STATION. O THE ROLLING STONES" 'Tattoo You' – cosas así. Estamos, como,' Está bien. Nunca antes habíamos explorado ese territorio. Hagámoslo".
"Tenemos la suerte de que todos en la banda tienen influencias diversas y todos aman diferentes tipos de música, pero honestamente creo que somos capaces de hacer casi cualquier cosa", dijo. "Así que si nos lo proponemos, podemos convertirnos en una especie de camaleón y convertirnos en una banda de death metal, o podríamos ser como THE CARPENTERS. Así que tenemos que unirnos y tomar la decisión, como, 'Está bien, cuál ¿Cómo queremos ir? ¿En qué dirección vamos a girar el volante? Y esta vez lo hicimos para hacer este disco de fiesta".
Vídeo de "Chasing Birds" disponible aquí.