DAWN OF SOLACE feat. TUOMAS SAUKKONEN líder de WOLFHEART lanza nuevo vídeo "White Noise"
El 24 de enero de 2020, más de una década después de su predecesor "The Darkness", el icono del death finlandés y del doom metal gótico Tuomas Saukkonen regresó con "Waves", su segundo álbum en solitario bajo la bandera de DAWN OF SOLACE. Elogiado por fanáticos y críticos por igual como uno de los mejores álbumes del año, el lanzamiento y la resurrección de la banda generaron grandes esperanzas de que no pasarán otros 14 largos años hasta que salga un nuevo álbum. Hoy, el compositor, multiinstrumentista y productor anunció el lanzamiento de "Flames Of Perdition", el tercer álbum de estudio de DAWN OF SOLACE, el 12 de noviembre a través del sello alemán Noble Demon. Pre-guarde el álbum aquí.
En "Flames Of Perdition", DAWN OF SOLACE lleva a los oyentes a un viaje memorable lleno de electrizante melancolía que evoca una profunda tristeza, un viaje musical de incomparable emoción y desesperación. Más noticias y melodías para seguir en las próximas semanas.
Mira el vídeo de "White Noise", con Mikko Heikkilä de Kaunis Kuolematon en la voz, a continuación.
"'White Noise' fue la primera canción que escribí para 'Flames Of Perdition' y fue como si se abrieran las compuertas y el resto del álbum simplemente siguiera como una corriente oscura. 'White Noise' lleva y refleja el estado de ánimo de todo el álbum y da un significado a los términos melancólico, sombrío y pesado, y el concepto lírico de soledad y soledad ha recibido un significado más fuerte durante los últimos 1,5 años", afirma Tuomas Saukkonen.
"Flames Of Perdition" ahora está disponible para preordenar digitalmente, en diferentes colores de vinilo, como CD digipak o en varios paquetes de merchandising en Bandcamp.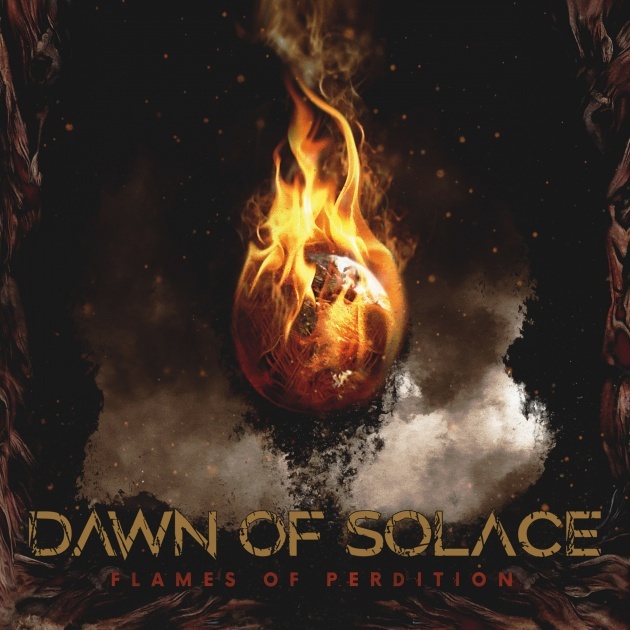 Tracklisting:
"White Noise"
"Erase"
"Flames Of Perdition"
"Dying Light"
"Event Horizon"
"Black Shores"
"Skyline"
"Serenity"
"Lead Wings" (Bonus Track)
"Dead Air" (Bonus Track)