BUCKCHERRY publica el videoclip de «Good Time» y detalles de su nuevo álbum «Vol. 10»
BUCKCHERRY publicará su décimo álbum de estudio, titulado «Vol. 10«, el 2 de junio. El álbum de 11 canciones incluye 10 nuevos temas originales de BUCKCHERRY y, como bonus track, una versión del clásico de Bryan Adams «Summer of 69«.
El álbum ha sido producido por Marti Frederiksen y grabado en los estudios Sienna de Nashville. Round Hill Records publicará el álbum en Norteamérica, Sony Japan en Japón y Earache Records en el resto del mundo. El álbum puede reservarse aquí y aquí.
Hoy se estrena el vídeo del primer single, «Good Time«. El vídeo, dirigido por Tom Flynn y Mike Watts, se rodó en Los Ángeles. Véalo a continuación.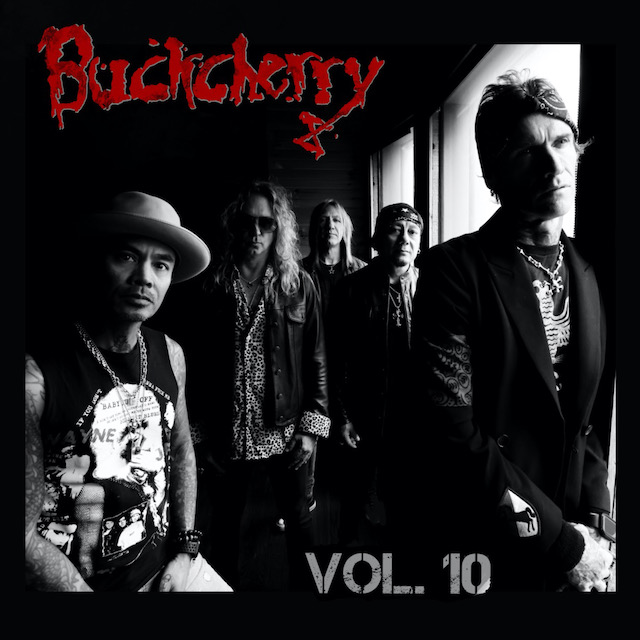 «Vol. 10» tracklisting:
«This And That»
«Good Time»
«Keep On Fighting»
«Turn It On»
«Feels Like Love»
«One And Only»
«Shine Your Light»
«Let's Get Wild»
«With You»
«Pain»
«Summer Of '69»
Después de realizar 238 conciertos en apoyo de su anterior álbum, «Hellbound«, la banda se prepara de nuevo para una extensa gira en apoyo de «Vol. 10«. La gira comienza el 9 de marzo en Bowler, Wisconsin, junto a Skid Row. Las fechas de la gira, las entradas y los paquetes VIP se pueden encontrar aquí.