BILLYBIO lanza el vídeo "One Life To Live"
"Con mi último aliento me pondré de pie / gritaré por lo que es correcto", grita Billy Graziadei en el sencillo "One Life To Live" del nuevo álbum de BILLYBIO titulado "Leaders And Liars", que se lanzará el 25 de marzo de 2022 en AFM Records. El vídeo de ritmo rápido, que presenta una gran cantidad de talentos emergentes, incluida la tatuadora de Los Ángeles Julia Azevedo @_7777777j, y se puede ver a continuación.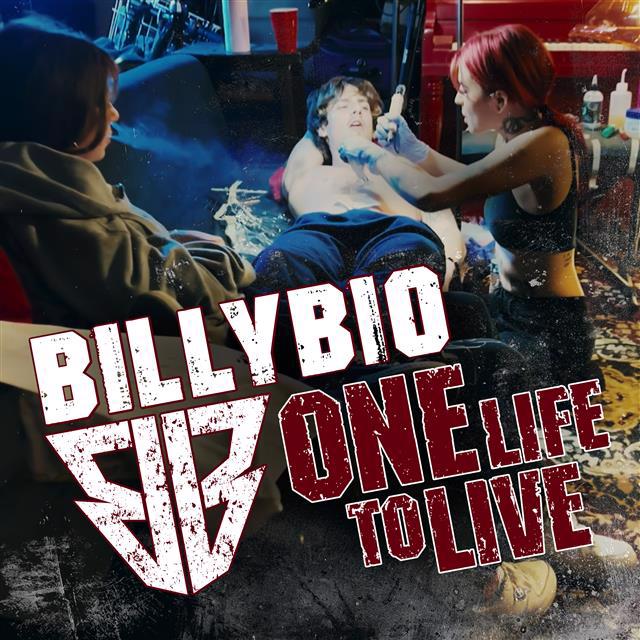 La canción es una llamada a la acción en un auténtico estilo hardcore y personifica la PMA (actitud mental positiva) por la que vive Graziadei. El director de vídeo Antoine Combelles dice:
"Queríamos explorar su mensaje de 'ser quien quieres ser sin disculpas' con una secuencia fluida que une a las personas a la perfección en un solo lugar, una sola energía y suspendidas en momentos que nadie puede quitarles".
El co-director Vincent Jacob agrega:
"La música de Billy es un recordatorio de que todo lo que tenemos es ahora. Queríamos captar la urgencia de ese mensaje, pero también su aspecto positivo. Sí, el futuro es incierto, ¿por qué no intentar disfrutar del viaje?".
BILLYBIO organizará un beneficio en Los Ángeles el viernes 17 de diciembre que está abierto al público. Los planes para transmitir en vivo la recaudación de fondos están en proceso. Los fanáticos pueden enviar un mensaje de texto con la palabra "en ninguna parte" al 877-327-1645 para acceder a los detalles del evento.
BILLYBIO es crudo y valiente en el espíritu de las bandas clásicas de hardcore neoyorquino como Agnostic Front, Cro-Mags y Crumbsuckers. "Leaders And Liars" toma prestado del legado de Biohazard en el sentido de que también desafía ser encasillado. El álbum representa el amor de Graziadei por el punk, el hardcore y el metal clásico (Black Sabbath, Iron Maiden), ofreciendo un asalto auditivo de 15 canciones sin prisioneros.
Graziadei escribió, interpretó, grabó y produjo las quince pistas de "Leaders and Liars" en 2020 y 2021 en Firewater Studios en Los Ángeles. Además de grabar y producir Biohazard allí, también ha tenido Powerflo, Madball, Agnostic Front, Devil Driver en el estudio, que dirige a tiempo completo cuando no está de gira. El disco fue mezclado y masterizado por Tue Madsen. Otros músicos que actuarán en el álbum incluyen a Fred Aching Rios (Powerflo) a la batería; Ra Dias (Suicidal Tendencies, actualmente de gira con KORN) al bajo; Daniele Manca al bajo; Dan Palmer (Death by Stereo, Zebrahead) a la guitarra; Robbie Davidson (The Exploited) a la guitarra. Voz en "Remission" y "Just In The Sun" de Jennifer Bair con Jay Roth. Toby Morse (H2O, Hazen Street) aparece en "One Life To Live". Arte del álbum de Lecru Eyebrows y diseño de Filipe Horsch. Fotos de Alan Vasquez.
Pre-ordene aquí, pre-guarde aquí.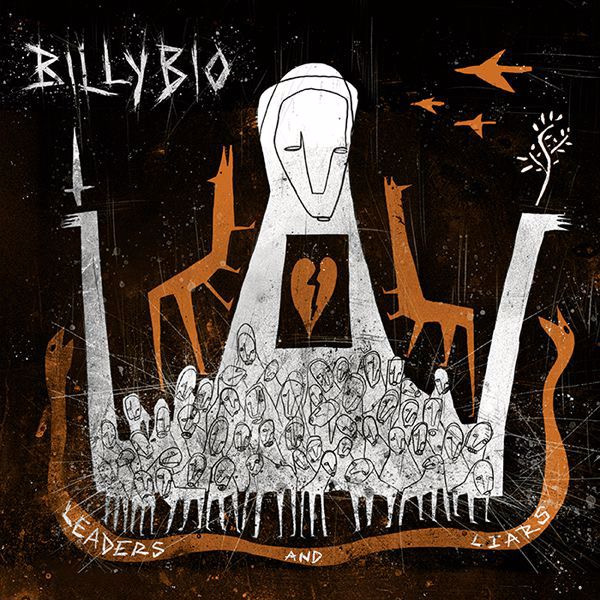 "Leaders And Liars" tracklisting:
"Black Out"
"Fallen Empires"
"Leaders And Liars"
"Lost Horizon"
"Turn The Wounds"
"Sheepdog"
"Deception"
"Generation Kill"
"Looking Up"
"One Life To Live"
"Our Scene"
"Just The Sun"
"Enough"
"Remission"
"Cyanide"