AURI feat. miembros de NIGHTWISH lanzan el lyric vídeo "Kiss The Mountain"
Abraza la imaginería auditiva atmosférica de fantásticos valles de otras dimensiones de cuento de hadas y pronto se fueron los bardos junto al fuego. Vive por un momento en los tesoros de las tierras de los sueños y reflexiones que ven cómo las cosas mundanas se convierten en milagros de otro mundo. Siéntase bienvenido a embarcarse en interminables aventuras en largos caminos sin transitar y los barcos nunca navegaban. Como si estuvieras congelado en el tiempo, quedarás cautivado por los pozos que te harán desbordar y alegrar el corazón para los difuntos.
Finalmente se a lanzado el álbum "II-Those We Don´t Speak Of", que nos trata junto con un tercer sencillo y visualizer vídeo, "Kiss The Mountain".
La canción vive y respira a partir de las hermosas voces de múltiples capas. La instrumentación de subrayado escasa pero eficaz lo convierte en un verdadero candidato para la banda sonora de una película.
La vocalista Johanna Kurkela reflexiona sobre la canción de la siguiente manera:
"Hay un lugar al borde de un océano, donde el viento habla a través de pulmones de acero. Una montaña esperando a un viajero. Un sueño esperando a un soñador. Has llegado hasta aquí, ¿verdad? ¿Te atreves a ir hasta el final? La duda puede venir y visitarnos, pero es solo otro amigo en el viaje. Un suave recordatorio de ese perfecto Beso de la Vida al llegar. Imagina que ya estás allí. Encuentra tu sonrisa, enciende un faro y déjanos oírte rugir!".
Mira el lyric vídeo a continuación:
Escuche las palabras suaves que empoderan a quienes se sienten inadecuados y tranquilizan a los demás que temen a la muerte. AURI son las claves de una dimensión de asombro que nadie más ve. Solo ellos pueden ofrecer la mística, los paisajes sonoros y las voces etéreas. Lo suyo son los poderes mágicos que pueden derretir los corazones más acerados y hacer llorar a los hombres adultos. AURI invita al oyente a viajes que ninguna otra banda puede proporcionar. Ven, amor mío, ahora está lo suficientemente tranquilo para ir.
Ordene y escuche el nuevo álbum aquí.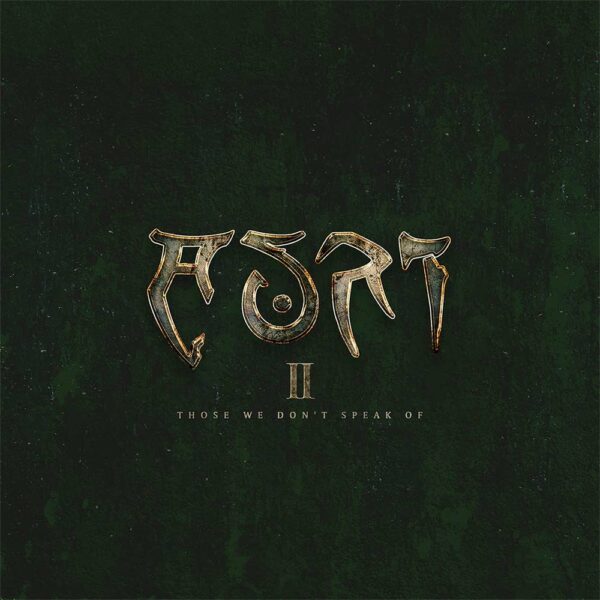 Tracklisting:
"Those We Don't Speak Of"
"The Valley"
"The Duty Of Dust"
"Pearl Diving"
"Kiss The Mountain"
"Light And Flood"
"It Takes Me Places"
"The Long Walk"
"Scattered To The Four Winds"
"Fireside Bard"
"II – Those We Don't Speak Of" está disponible en los siguientes formatos:
CD digipak
Earbook que incluye CD y 36 páginas de arte de folletos
LP oro rojo
LP rojo jaspeado (pedido por correo exclusivo de NB, limitado a 300)
LP transparente + mármol verde (exclusivo de Levykauppa, limitado a 300)
LP blanco + jaspeado rojo (exclusivo del Reino Unido, limitado a 300)
LP plateado (exclusivo de la tienda de bandas, limitado a 300)
LP azul jaspeado (exclusivo de EE. UU., Limitado a 300)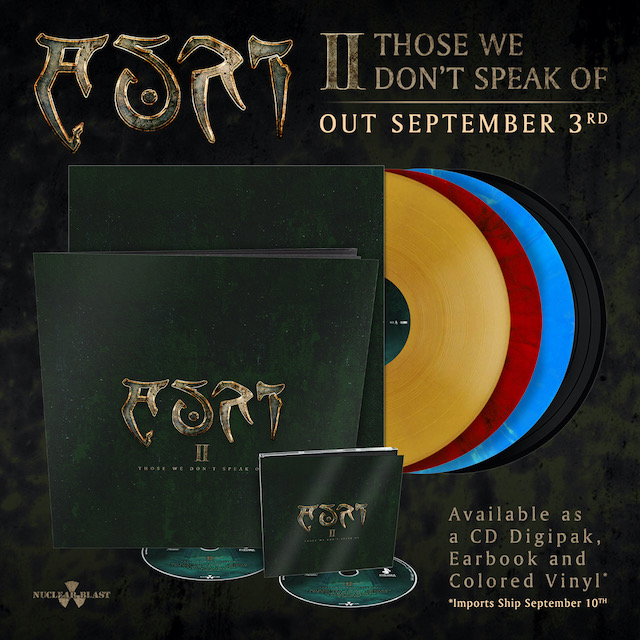 AURI son:
Johanna Kurkela | voces, violín, viola, teclados
Tuomas Holopainen | teclados y voces de acompañamiento
Troy Donockley | guitarras, bouzouki, mandola, tubos ulleann, silbidos bajos, aerófono, bodhran, voces, teclados