AUDREY HORNE feat. miembros de ENSLAVED y SAHG lanzan el vídeo producido por estudiantes para "Break Out"
Cuatro años después de su aclamado disco "Blackout", el 22 de abril, el grupo de rock pesado de Bergen AUDREY HORNE lanzó su séptimo álbum de estudio, titulado "Devil's Bell", a través de Napalm Records.
Para celebrar su nuevo disco por todo lo alto, la banda acaba de estrenar un nuevo vídeo para el tema "Break Out", pero ha elegido una forma única y creativa de darle vida. Como el guitarrista Arve Isdal trabaja en una escuela de producción musical, la banda invitó a un grupo de estudiantes de cine con talento de la escuela a crear el increíble vídeo musical del tema, apoyando la educación artística y el futuro del rock. El videoclip se ajusta perfectamente a la canción, un auténtico himno del rock duro.
Arve dice sobre el nuevo vídeo y su realización:
"Los estudiantes de cine de una escuela para la que trabajo, Noroff Fagskole, tenían el encargo de hacer vídeos musicales. Pensé que sería una buena idea que intentaran hacer un vídeo para AUDREY HORNE. Por desgracia, no tuvimos tiempo de estar presentes en el vídeo, así que tuvimos que enviar las infames versiones de muñecos de nosotros mismos para que lo protagonizaran. Los estudiantes hicieron un gran trabajo y el vídeo resultó muy divertido y tiene un aspecto profesional, así que queríamos compartirlo con todos vosotros. Ninguno de los muñecos sufrió daños en la realización de este vídeo (que sepamos)".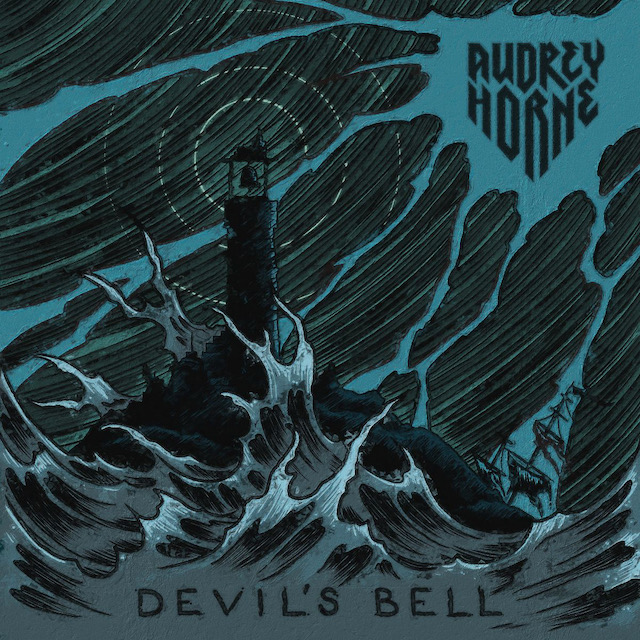 Tracklisting:
"Ashes To Ashes"
"Animal"
"Break Out"
"Return To Grave Valley"
"Danse Macabre"
"Devil's Bell"
"All Is Lost"
"Toxic Twins"
"From Darkness"
"Devil's Bell" está disponible en los siguientes formatos:
Digisleeve de 6 páginas
1 LP en vinilo negro plegado
1 LP de vinilo plegado en color Curaçao + alfombrilla
Digital
Pídelo aquí.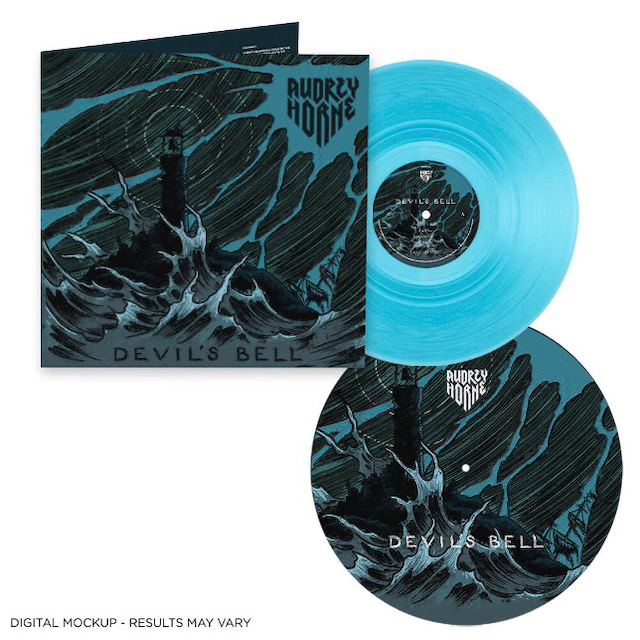 AUDREY HORNE es:
Torkjell "Toschie" Rød – Voz
Arve Isdal – Guitarra
Thomas Tofthagen – Guitarra
Espen Lien – Bajo
Kjetil Greve – Batería
(Foto – Studio Haara)