AT THE MOVIES feat. miembros de PRETTY MAIDS, SOILWORK, THERION, KING DIAMOND y mas, lanzaron el vídeo "Heaven Is A Place On Earth"
Otro año y el mundo sigue dominado por las restricciones pandémicas… Pero hay esperanza musical al final del túnel, ya que en 2022 se lanzarán los dos primeros álbumes de la banda escandinava de estrellas At The Movies, disponibles hoy a través de Atomic Fire Records. Listo para alegrar a todos los fanáticos del hard 'n' heavy en todo el mundo con sus edificantes adaptaciones de éxitos cinematográficos, el arsenal del grupo incluye The Soundtrack Of Your Life – Vol. 2 (versiones de los años 90), así como una reedición de su álbum debut The Soundtrack Of Your Life – Vol. 1 (covers de los años 80).
El líder de la banda, Chris Laney, comenta: "Vaya, es el día del lanzamiento. Nunca pensamos que lanzaríamos dos álbumes solo para divertirnos… ¡loco! Pero aquí estamos, ¡veintidós canciones y videos después! Realmente espero que sea tu banda sonora para al menos 2022… porque saldrán más de esto, eso es seguro. ¡Salud!"
La banda celebra el lanzamiento de ambos álbumes con un vídeo de "Heaven Is A Place On Earth".
"Esta es una de esas canciones que una banda como Kiss o Bon Jovi debería haber tenido en su día, una canción de rock instantánea para sentirse bien. Me encantó desde el principio. Nunca me gustó mucho el vibrato de Belinda, así que Estoy feliz de tener nuevas voces en eso. ¡Creo que la mayoría de la gente quiere abrir un brewski y levantar sus copas al escuchar esto!
Interpretada originalmente por Belinda Carlisle y presentada en la película de 1997 Romy And Michele's High School Reunion, la interpretación de At The Movies se puede ver a continuación:
Pida ambos álbumes combinados como una caja limitada (incluye cintas de casete, walkman, anteojos de sol y llavero) o por separado en varios formatos (CD/DVD-digipak: los DVD incluyen videos de todas las pistas: vinilo y digital), o transmítalos a través de los enlaces a continuación: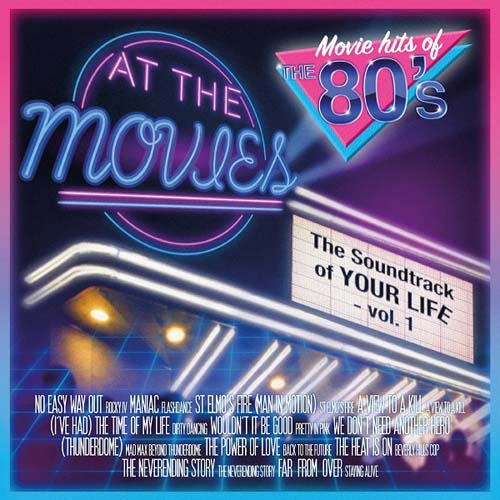 The Soundtrack Of Your Life – Vol. 1 (Re-Release) tracklist:
"Intro"
"No Easy Way Out"
"Maniac"
"St. Elmo's Fire"
"A View To A Kill"
"(I've Had) The Time Of My Life"
"Wouldn't It Be Good"
"We Don't Need Another Hero (Thunderdome)"
"The Power Of Love"
"The Heat Is On"
"The Neverending Story"
"Far From Over"
"Last Christmas" (Bonus Track)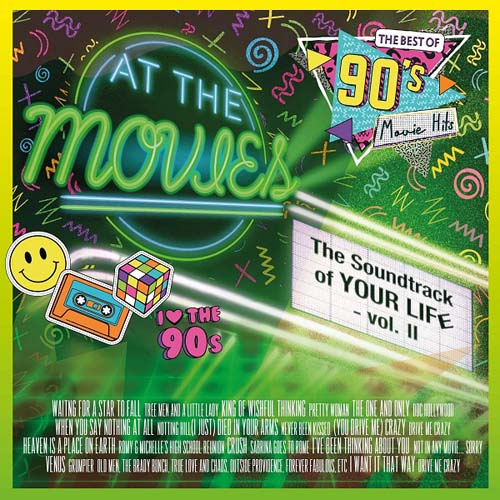 The Soundtrack Of Your Life – Vol. 2 tracklist:
"Waiting For A Star To Fall"
"King Of Wishful Thinking"
"The One And Only"
"When You Say Nothing At All"
"(I Just) Died In Your Arms Tonight"
"(You Drive Me) Crazy"
"Heaven Is A Place On Earth"
"Crush"
"I've Been Thinking About You"
"Venus"
"I Want It That Way"