AT THE MOVIES con miembros de SOILWORK, THERION, HAMMERFALL, PRETTY MAIDS y KING DIAMOND revela detalles "The Soundtrack Of Your Life – Vol. 1 & 2" vía Atomic Fire Records
El proyecto AT THE MOVIES – lanzado por el guitarrista Chris Laney de Pretty Maids debido a la pandemia COVID-19, se inicio en el transcurso de 2020, donde tocan cover de canciones de soundtrack de peliculas de los '80s y '90s junto a miembros de Soilwork, Therion, HammerFall, Pretty Maids y King Diamond.
Los músicos de AT THE MOVIES son:
Björn "Speed" Strid (Soilwork) – voz principal/coros
Linnéa Vikström Egg (Therion) – voz principal/coros
Chris Laney (Pretty Maids) – guitarra
Allan Sørensen (Royal Hunt, Pretty Maids) – batería
Morten Sandager (Pretty Maids) – teclado
Pontus Norgren (HammerFall) – guitarra
Pontus Egberg (King Diamond) – bajo
Se han registrado con la siguiente actualización:
"Estamos orgullosos de anunciar finalmente el lanzamiento de nuestro segundo bebé, 'Soundtrack Of Your Life – Vol. 2', el 7 de enero de 2022 a través de nuestro socio, el nuevo sello fundado Atomic Fire. Ha estado pidiendo este segundo álbum durante mucho tiempo. tiempo, pero como sabes, las cosas buenas toman algo de tiempo.
El mismo día reeditaremos oficialmente nuestro primer álbum 'Soundtrack Of Your Life – Vol. 1' con el bonus track 'Last Christmas'. Dado que el mundo parece volverse loco de nuevo en estos días, esperamos poder darle la oportunidad de escapar de la realidad con nuestras versiones de algunos éxitos cinematográficos del siglo pasado.
Hoy damos el pistoletazo de salida al pedido anticipado de ambos álbumes, así como del sencillo de vinilo de color limitado de 7″ 'Last Christmas' (cara B: 'Waiting For A Star To Fall'), que estará disponible a partir del 19 de noviembre de 2021. en la tienda web de Atomic Fire Records.
Ambos álbumes están disponibles como CD / DVD digipak (DVD con todas las pistas como clips de vídeo), vinilo de color, digital".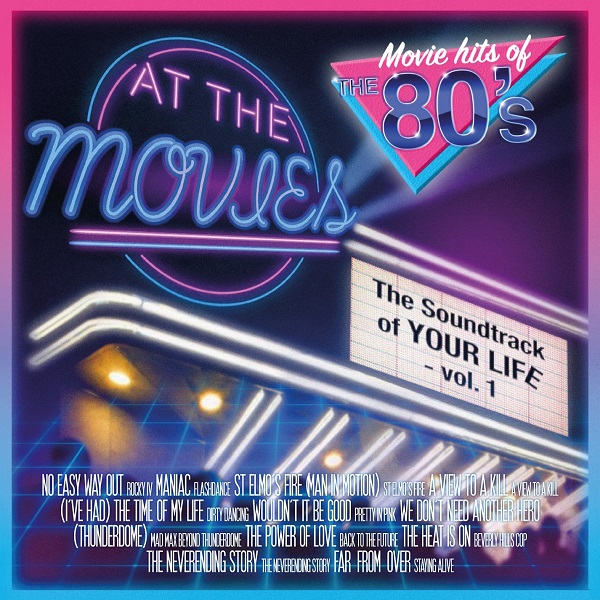 "The Soundtrack Of Your Life – Vol. 1" (Re-Release) tracklist:
"Intro"
"No Easy Way Out"
"Maniac"
"St. Elmo's Fire"
"A View To A Kill"
"(I've Had) The Time Of My Life"
"Wouldn't It Be Good"
"We Don't Need Another Hero (Thunderdome)"
"The Power Of Love"
"The Heat Is On"
"The Neverending Story"
"Far From Over"
"Last Christmas" (Bonus Track)
Pre-ordene Vol. 1 (re-release)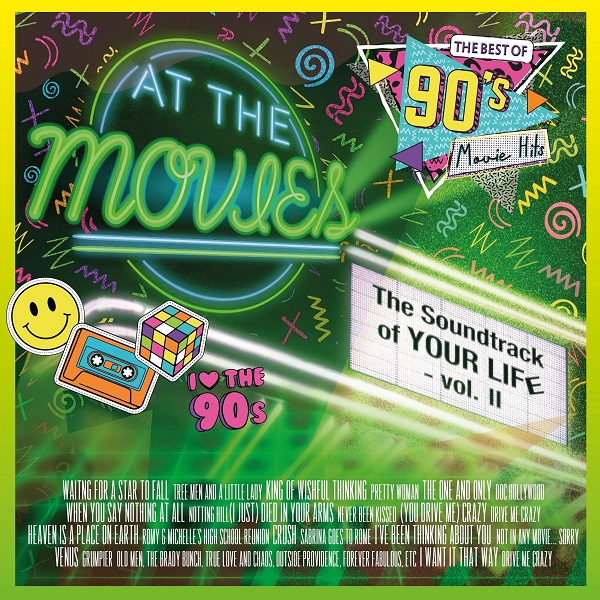 "The Soundtrack Of Your Life – Vol. 2" tracklist:
"Waiting For A Star To Fall"
"King Of Wishful Thinking"
"The One And Only"
"When You Say Nothing At All"
"(I Just) Died In Your Arms"
"(You Drive Me) Crazy"
"Heaven Is A Place On Earth"
"Crush"
"I've Been Thinking About You"
"Venus"
"I Want It That Way"
Pre-ordene Vol. 2