Aniversario Semanal: 10 al 16 de Enero
Por Elena Berriel
En "Aniversario Semanal" estaremos repasando algunos discos importantes que cumplieron años en la semana que está terminando. El formato será de pequeñas reseñas y obviamente que pueden faltar muchos discos. Si consideran que se nos pasó alguno, hágannoslo saber en los comentarios.
Esta sección complementa al Compilado Semanal de Noticias: mientras que este se encargará de mostrar las últimas novedades de la semana, aquí nos vamos a centrar en recordar y celebrar el pasado con discos clásicos del mismo período semanal.
---
Vision Divine « Send Me An Angel »
14 de Enero, 2002
El segundo álbum "Send Me An Angel" (2002) de la banda italiana formada por el padre del power metal sinfónico Fabio Lione en voces, el líder Olaf Thorsen en guitarra, Andrea De Paoli en teclado, Andrea "Tower"Torrricini en bajo y Mattia Stancioien batería.
El disco comienza con la intro instrumental con aires futuristas "Incipit" dando entrada al tema homónimo "Send Me An Angel", un comienzo pesado con un distintivo power metal progresivo. "Pain" inicios con aires de Stratovarius, riffs acelerados y la voz de Fabio en su gran nivel. "Away From You" "Apocalypse Coming" "Flame Of Hate" pistas caracterizadas por su velocidad y ritmos aceleradísimos. " Black & White" con un comienzo apaciguo de guitarras acústicas y teclado para luego seguir con intensidad. Voces femeninas que acompaña y coros que hacen de una pista grandiosa. Otro clásico "The Call" , con sus cambios de tiempos, unos riffs poderosos y el teclado con sus majestuosos cambios de ritmos.
"Taste Of A Goodbye" una onda más rockera y glam con estribillos pegadizos. Se nos cruza " Nemesis" una instrumental de 3 con 15 minutos a puro power metal progresivo para luego cerrar el disco con el clásico oldie "Take On Me" de A-ha , el cover por los italianos no dejan de lado el pop originario de la pista pero siempre siendo fiel al power metal.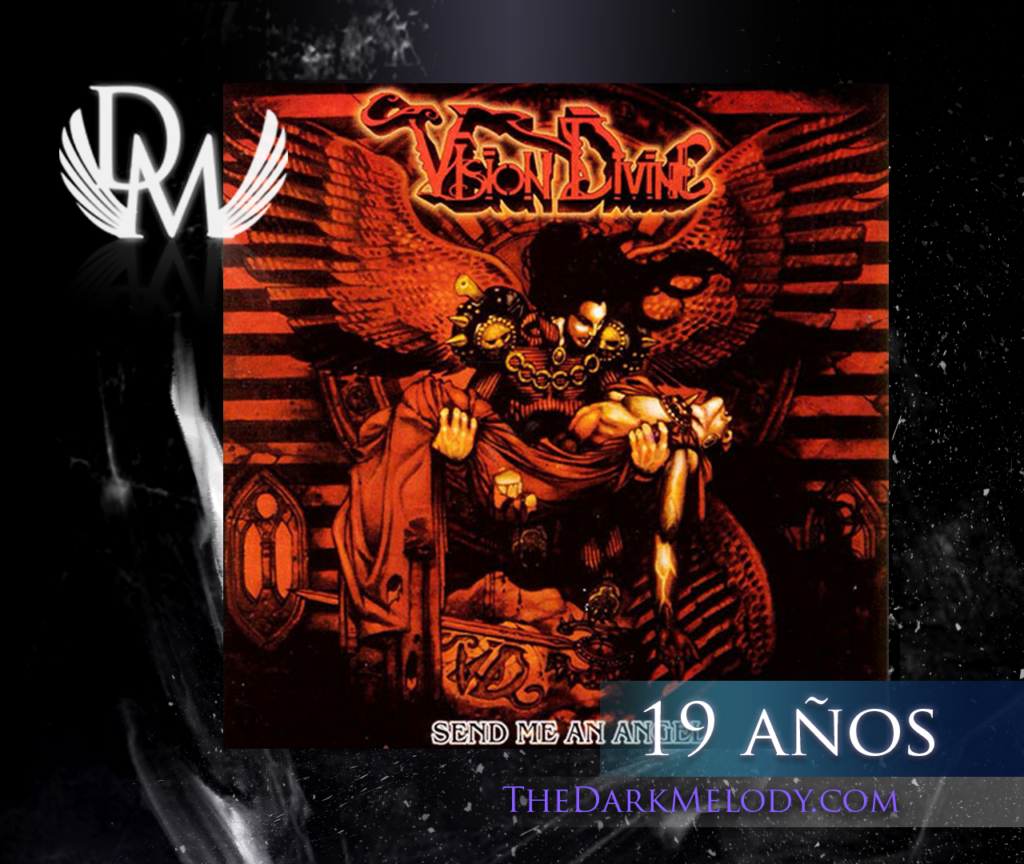 ---
Stratovarius « Elysium »
12 de Enero, 2011
La banda finlandesa lanzaba su disco "Elysium" el 12 de enero de 2011, el segundo disco sin el guitarrista emblemático de la banda Timo Tolkki. Un disco el cual Stratovarius toma vuelo y vuelve con toda su esencia. El disco abre con un clásico " Darkest Hour" muy bien pulida en estribillo, pegadiza, la voz de Timo Kotipelto siempre destacando al igual que la la segunda pista "Under Flaming Skies" una canción con mucho poder y velocidad. Los nuevos integrantes nos demostraron los grandes músicos que son: las líneas de bajo por Lauri Porra increíbles, la batería con una velocidad predominante por Jorg Michael y la guitarra de Matias Kupiainen que nos trae a los clásicos Stratovarius pero con su toque modernizado.
Pasamos a temas que van de menos a más, "Infernal Maze" y "Fairness Justified" con Kotipelto en a capella acompañado con el teclado de Johansson para luego darnos unos temasos de power metal. Seguimos con otro himno de la moderna Stratovarius "The Game Never Ends" para seguir con "Lifetime in a Moment" con su comienzo un tanto oscuro, donde Lauri sigue esa atmósfera con su bajo a lo largo del tema.
"Move The Mountain" es una pista que podríamos calificar como la balada del álbum, con sus acústicos y los delicados tonos de Jens Johansson en teclado. Casi al final nos deleitan "Event Horizon" con una majestuosa velocidad, recordando a los viejos Stratovarius. Cerrando con el clásico "Elysium" su pista más longeva de 18 con 7 minutos a puro power y heavy, un tema excelente, que a simple vista por su duración pensaríamos que es muy denso pero demuestra un gran cierre para el disco.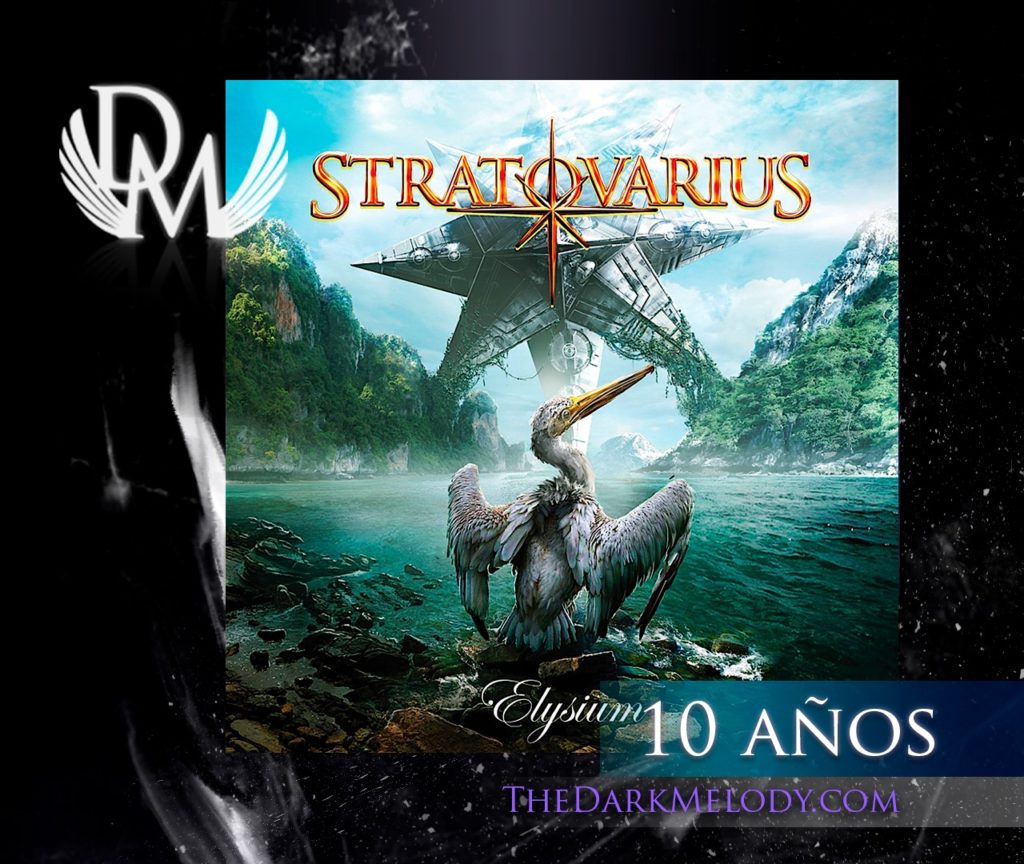 ---
Rhapsody of Fire « Into The Legend »
15 de Enero, 2016
El último disco con la voz de Fabio Lione, "Into The Legend" (2016). Los padres del power metal sinfónico italiano una vez más nos dejan calidad de discografía y un artwork increíble similar al gran disco anterior "Dark Wings of Steel" (2013) creada por Felipe Machado. Con el equipo de Fabio Lione en voces, Alex Staropoli en teclado, Alex Holzwarth en batería, Robert De Micheli en guitarra y Alessandro Sala en bajo.
Inicio sinfónico, una intro denominada "In Principio" dando un puente al primer tema "Distant Sky" con un comienzo aceleradísimo, a todo power metal y su característica sinfonía, con toda la esencia de la banda. Sigue la pista homónima y el single del disco "Into the Legend" una sinfonía pesada, voces femeninas en coros, la voz de Fabio poderosa hacen del clásico del disco. "A Voice In The Cold Wind" llega para recordar a los viejos Rhapsody of Fire medievales, con su comienzo a balada y estilo barroco, protagonista en flauta al invitado y hermano de Alex Staropoli, a Manuel Staropoli.
Las pistas con mucha sinfonía "Winter's Rain" "Realms Of Light" "Valle Of Shadows" "The Kiss Of Life" con voz femenina e invitada Manuela Kriscak hacen de estas pistas épicas. Momento de la balada orquestal "Shinning Star" acompañada de guitarra acústica y violines. Una explosión en velocidad y power metal sinfónico en "Rage of Darkness" donde Alessando Sala destaca con sus líneas en bajo que suenan increíbles, Micheli con unos riffs con una velocidad extraordinaria y ni hablar de la esencia del teclado en Rhapsody por Alex Staropoli.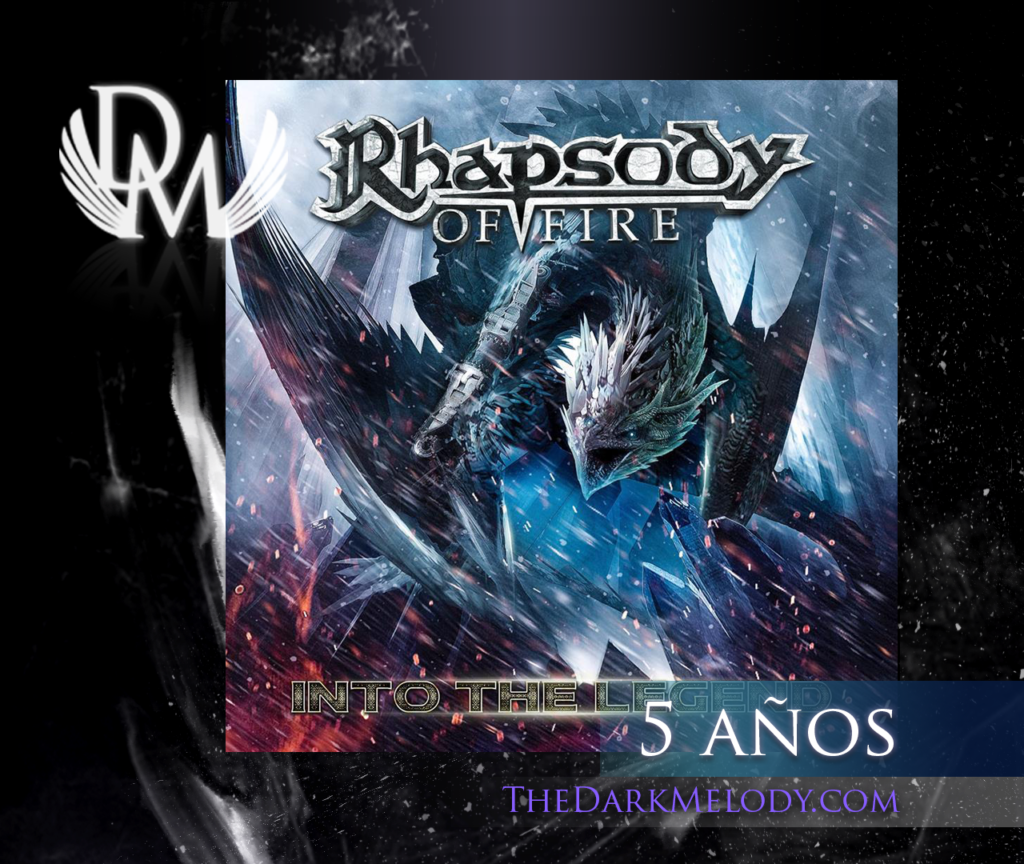 ---