AMORPHIS lanza versión en vivo de "House Of Sleep"
AMORPHIS acaba de lanzar su nuevo álbum en vivo "Live At Helsinki Ice Hall" y presenta lyric vídeo de la interpretación de "House Of Sleep", de su álbum de 2006 "Eclipse".
Mientras que los conciertos y las multitudes que vitorean parecen ser un eco perdido del pasado en estos días, los melancólicos metaleros progresivos AMORPHIS recuperan algo de la vida y la energía incomparable que muchos de nosotros hemos estado perdiendo tan desesperadamente. Grabado durante un espectáculo especial en su ciudad natal que tuvo lugar el 7 de diciembre de 2019, los finlandeses no sabían que este sería uno de sus últimos conciertos antes del brote pandémico a principios de 2020. Con 15 pistas en total y un tiempo de ejecución de más de una hora y media, AMORPHIS te lleva en un viaje a través de su pasado, mostrando sus mejores canciones de los últimos 30 años que vieron a la banda convertirse en una de las mejores exportaciones de metal de Finlandia.
AMORPHIS reveló un lyric vídeo para la versión en vivo de su himno de todos los tiempos "House Of Sleep".
Ordenar y stream aquí.
"Helsinki Ice Hall, qué puedo decir… el mismo lugar donde solíamos ver bandas como Deep Purple, Iron Maiden, Metallica y muchas más allá por los 80 cuando éramos niños", contempla Tomi Koivusaari al pensar en el espectáculo. . "Estoy seguro de que todos soñamos con jugar allí algún día. En nuestra ciudad natal Helsinki, donde todo comenzó con AMORPHIS hace 30 años. Así que diría que tuvimos una sensación especial en ese concierto, el último de la gira en Finlandia de ese año. Supongo que esta grabación es una imagen muy honesta de nosotros tocando en vivo, nada se arregla después, excepto poderosamente mezclado y masterizado, por supuesto. Cuando lo escuché hace un tiempo, me di cuenta de lo mucho que extraño tocar en vivo. Y, sin embargo, no tenemos idea de cuándo será posible a continuación, en esta loca situación con Covid y todo… Así que, manténganse saludables, cuídense y brillen a todos, nos vemos pronto en la gira. Lo haremos".
AMORPHIS – Live At Helsinki Ice Hall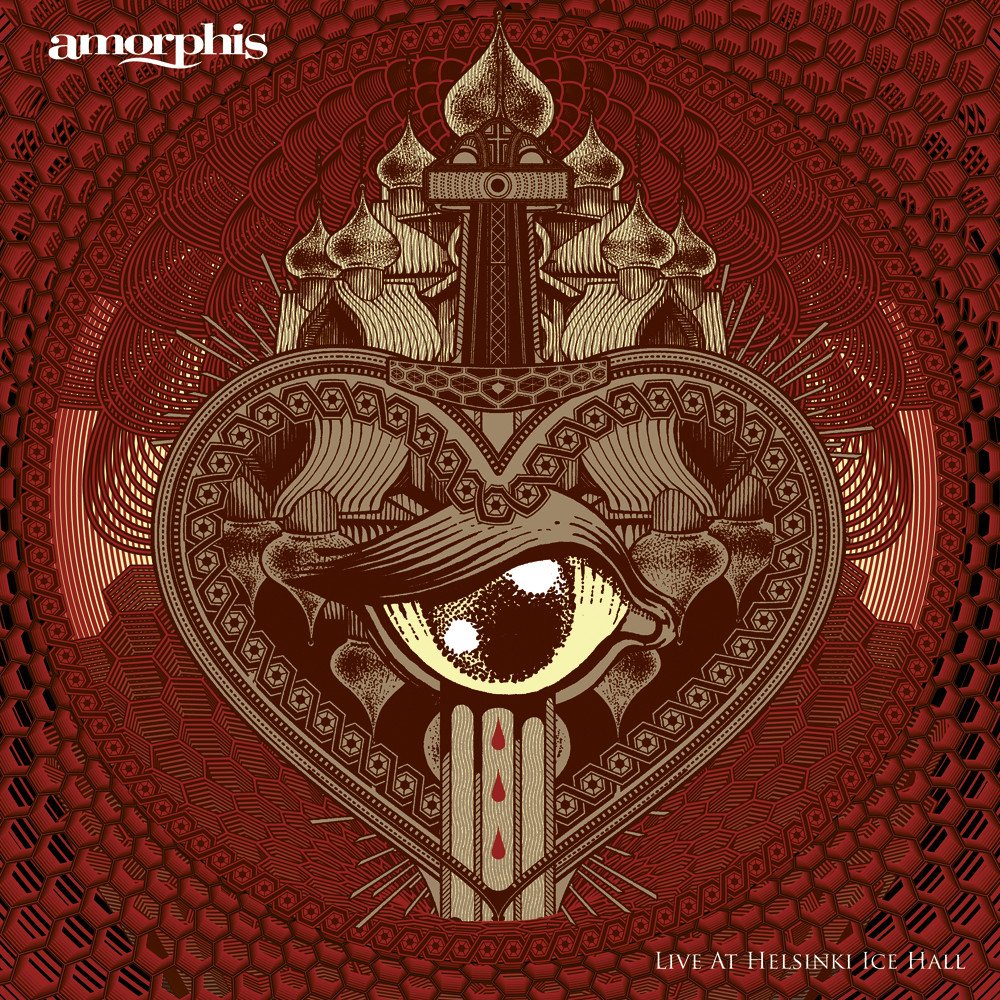 "Live At Helsinki Ice Hall" está disponible como 2CD digipak y descarga/stream. La versión 2LP de este show está disponible exclusivamente en la caja "Vinyl Collection 2006 – 2020", ¡ya disponible!
Solicite "Live At Helsinki Ice Hall" aquí: https://nblast.de/Amorphis-LiveHelsinki
Guarde "Live At The Helsinki Ice Hall" aquí: http://nblast.de/AmorphisLivePre
Solicite "Vinyl Collection 2006 – 2020": http://nblast.de/Amorphis-VinylColl